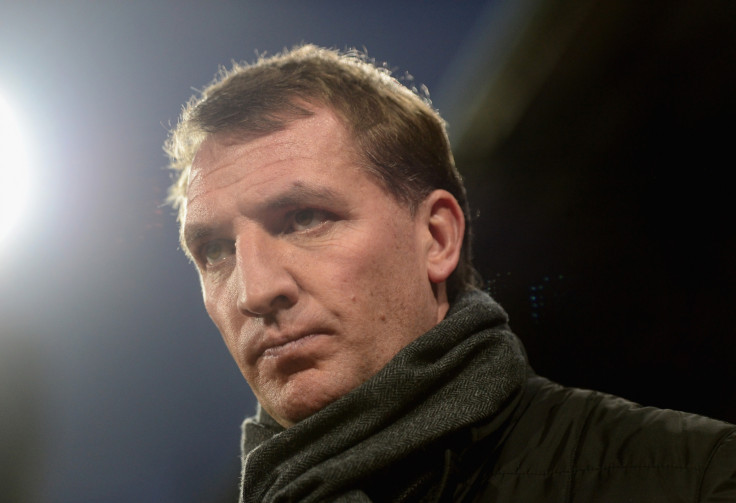 Liverpool manager Brendan Rodgers has sought to rubbish speculation concerning a dressing room crisis at Anfield, by insisting that an impromptu meeting held in the aftermath of the 4-1 defeat to Arsenal was nothing out of the ordinary.
Rodgers' side were embarrassed at the Emirates Stadium on 4 April, with a combination of woeful defending and profligate finishing ensuring that they are now extremely unlikely to qualify for next season's Champions League.
While that loss was only Liverpool's second in the Premier League in 2015, the ineptitude of the display provoked a furious reaction and one report even suggested that Rodgers had accused several players of not playing for him during a feisty confrontation at the club's Melwood training complex.
The Northern Irishman brushed off those rumours in a pre-match press conference held prior to the FA Cup quarter-final replay against Blackburn, claiming that the gathering was called simply with the intention of analysing performance.
Criticism denied
"I've heard that this morning. It is something you can't help," he was quoted as saying by Sky Sports.
"We have lots of meetings here in terms of analysing performance and it was no different to a whole host of meetings we have all year. Those meetings helped us recover from the bad start we had to win 10 games out of 13.
"It was nothing really; it was just analysing performance, analysing where we are at and then feeding forward to the players. With seven games to go and an FA Cup quarter-final the objectives we can clearly achieve between now and the end of the season. It is just unfortunate something else was made up.
"I have a great bunch of players here who tirelessly every single day give me everything and you can see that in how we play. We might be short in terms of several elements but in terms of the commitment and work ethic that is pretty clear and has been since I've been here."
Liverpool are now unlikely to achieve their ambition of a top-four finish in the Premier League, yet they still have a chance to end an eventful season with silverware as they look to win their first FA Cup since 2006.
A Wembley semi-final date against Aston Villa awaits the winner of their visit to Championship outfit Blackburn, with one of Reading or Arsenal to come in the final.