Ian Wright has called on Stan Kroenke to speak up about the direction that Arsenal are going in, with the club currently suffering from bad form across all competitions and having lost bragging rights to Tottenham at the weekend.
The Gunners had the chance to close the gap between themselves and their bitter rivals to one point in the table on Sunday, but Spurs came out the victors and now have a seven point cushion between third and fifth place.
While Arsenal's board members have often hosted forums with supporters to air their grievances, in the case of Kroenke he has remained silent as the criticism gets louder.
And Wright wants for him to stand up and speak about where the club is going, and how they can end their likely eight season long trophyless spell.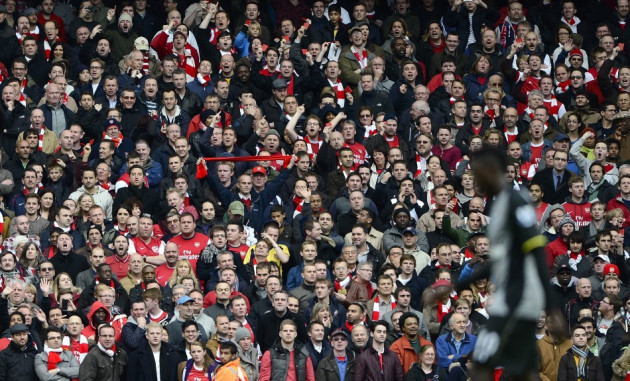 "He is known as 'Silent Stan', but it's time Stan Kroenke started speaking," Wright told ESPN. "Arsenal's majority shareholder needs to start answering some questions and tell everyone what his detailed plans are for the club.
"I want Kroenke to start engaging with the fans. Looking at all his sports teams, I'm not sure any of them actually win anything. Now the Gunners, unfortunately, will be going an eighth year without winning a trophy.
"Kroenke attends board meetings on the rare occasions he travels to London, but that is not really enough for me. He rarely goes to games, so you have to wonder whether he cares about the club. He seems more interested in having a business, which makes a lot of money. That's why I don't think he will sell his shares to anyone."
Wright, who admitted he is particularly unhappy after seeing Arsenal lose to Tottenham in the league, insisted that while he understands the club won't spend along the lines of Chelsea or Manchester City, it's time the Gunners matched their rivals with wage lines at least.
"I wonder whether Stan is feeling this pain," he quipped. "I think he probably doesn't. He obviously speaks to Ivan Gazidis, the chief executive. He also talks with Arsene Wenger, but Kroenke has not asked the supporters what they think of the club and how it is being run. I think this is vital.
"I understand why Gazidis and Wenger do not want the club turned into a Chelsea-style outfit which spends colossal sums on players. No Arsenal regular wants to see their club turn vulgar.
"But the club needs to offer the going rate in wages to players like Juan Mata who, it appears, was ready to join Wenger.
"Kroenke must explain why he is not prepared to go the extra mile for these excellent players. I am not holding my breath, though."