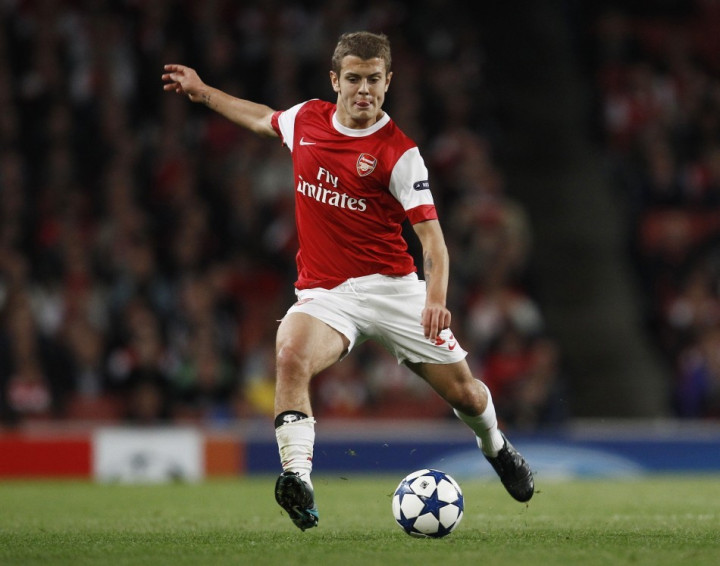 Arsenal's Jack Wilshere is working hard to return to the Gunners' first team. The 20-year-old midfielder has not played top flight football in over a year but is eager to re-join his Emirates' team-mates after recovering from knee and ankle injuries. Also on Arsene Wenger's list of players due back is Emmanuel Frimpong, who has been unavailable with a second cruciate ligament injury; the 20-year-old Ghana-born player first suffered the injury while on loan with Wolves in 2010.
Furthermore, in what must be excellent news to Wenger, both Wilshere and Frimpong are reported to have requested additional supervised training, to help regain fitness levels in time for the Gunners' 3 November clash with Manchester United. Wilshere has already played two games with the club's U21 side, the most recent of which was at Underhill against Reading. He was joined in that game by Frimpong and French international Bacary Sagna, who is making his comeback from a broken leg.
The Mirror reports Wilshere is scheduled to return to the first team against Reading in a Capital One Cup match but if he continues to progress ahead of schedule, a role in the Champions League match against Bundesliga side Schalke 04 could be possible. The England international himself is reportedly targeting Saturday's game at Norwich City but Wenger is unlikely to risk a key player so soon.
Wilshere aside, Wenger will be boosted by the return of influential French midfielder Abou Diaby, who should be available to start against Norwich City on 20 October, when the Premier League resumes after the international break. Sagna will probably only be available around the time Wilshere is, while Czech playmaker Tomas Rosicky and Polish goalkeeper Wojciech Szczesny are unlikely to be available before November.
England international Theo Walcott suffered a chest injury after a horrible tackle from San Marino goalkeeper Aldo Simoncini in a World Cup qualifier and is likely to be out for at least a couple of weeks, while there is no word on the progress of Szczesny's compatriot Lukasz Fabianski and English left-back Kieran Gibbs.