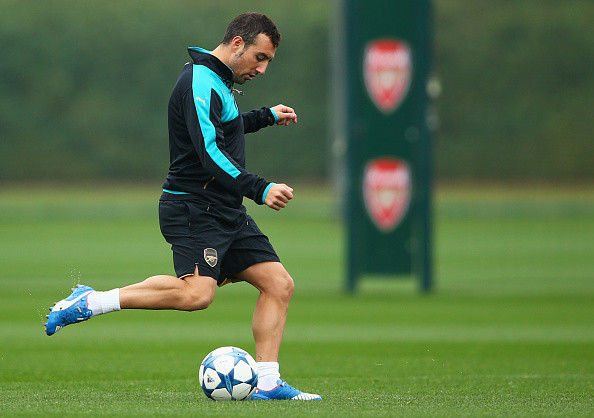 Harry Redknapp believes he knows the reason for Arsenal's current injury woes: the pitches at Emirates Stadium and the London Colney training facility are "too good". The former Tottenham Hotspur boss says that Arsenal's pitches are so "immaculate", Arsene Wenger's players are more susceptible to injuries when they play on different surfaces.
Former Gunners defender Martin Keown recently claimed that the Arsenal pitches to blame for the recurrent injuries of players like Jack Wilshere, admitting at the end of the career he struggled with joint issues due to the hard surfaces of the pitches.
In his weekly column for Standard Sport, Redknapp said: "I can't come up with an answer any more than Wenger can but here's a thought: maybe it is the pitches.
"The surface at London Colney is very similar — if not the same — as at Emirates Stadium. The Emirates pitch is absolutely immaculate. Maybe it is too good. It is a hybrid grass pitch and it could make them more susceptible to injury when they don't play on it."
This has been another season where Arsenal have accrued a lengthy injury list. Santi Cazorla, Alexis Sanchez and Laurent Koscielny are the latest additions to the treatment room, sustaining problems during the Premier League draw with Norwich City.
Cazorla and Sanchez, along with Francis Coquelin, are expected to miss the crunch Champions League encounter with Olympiacos on 9 December, as well as the fixture-packed festive period.
Redknapp added: "I'm not enough of an expert to know but Arsenal need to get to the bottom of it because they are in danger of falling short at home and in Europe once again.
"There is no reason why Arsenal should pick up more injuries than any other club. Should these players be tired? Why should Arsenal's players be more tired than anyone else? Okay, Alexis Sanchez has the additional travel when he goes to South America but there is no reason why Santi Cazorla, Laurent Koscielny or Francis Coquelin should be more vulnerable to injuries."