Arsene Wenger has revealed there could be a sickness bug among his Arsenal players ahead of their FA Cup quarter-final clash with Lincoln City.
Mesut Ozil missed last Saturday's (4 March) defeat to Liverpool due to illness, returning to the squad for Tuesday's Champions League defeat to Bayern Munich – although he was only fit enough to make the bench.
Danny Welbeck was withdrawn from the starting XI just before kick-off against the German champions after he too was ruled not well enough. Speaking to reporters ahead of Saturday's cup tie against non-league Lincoln City, Wenger confirmed the former Manchester United forward remains a doubt, with Alex Iwobi also struck down with the same problem.
Wenger told reporters: "I believe that we have two uncertainties [for Lincoln]. Welbeck, who had to come off after the warm-up against Bayern due to sickness, and Iwobi, who on the day of the game could not turn up because of the same problem. Everyone else is available."
On Ozil, Wenger added: "I haven't decided, he still felt not too well after game. I will see in training how he feels, I haven't decided about the team who will start on Saturday."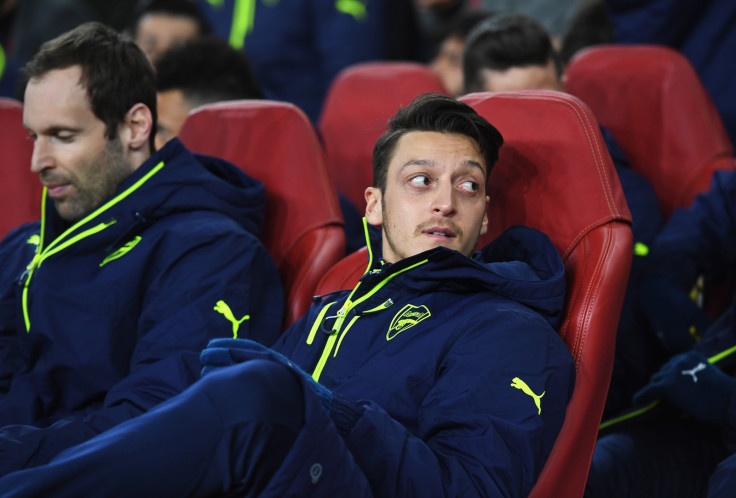 With three players struck down with illness over the last week, Wenger admits there is a "little problem" among his players, although he is leaving it down to the team doctors to assess if more are at risk.
Asked about a sickness bug, Wenger said: "It is possible, yes. We have a little problem on that front. I don't know if it is a bug or not. they called me on the morning of the game and said Iwobi cannot play and Welbeck at 5pm in the afternoon felt sick. We still tried to play him but it could be a bug, I don't know.
"I have always decided to play the team that has a good chance to qualify, and I will continue to do that of course."