Former Crystal Palace manager Ian Holloway has launched a scathing attack on Alexis Sanchez and slammed the Arsenal star as a "selfish pig."
The Chilean international is believed to have had several rows with Arsene Wenger on the training ground. In addition to this, Sanchez's teammates have seen a change in his attitude following the Gunners' 5-1 defeat to Bayern Munich in the first leg of the Champions League round of 16 tie in February.
Arsenal suffered a defeat by the same scoreline at the hands of Bayern in the return leg at the Emirates and the former Barcelona man was pictured smirking on the bench during the match. Wenger has denied any bust-up with his star player, while former Gunners' star Robert Pires confirmed Sanchez left midway through the training.
Hollaway, who is the current manager at Queens Park Rangers, has pinpointed an incident that took place when Sanchez was replaced in his side's 4-0 win over Swansea City in January. He also admitted that it will be "almost impossible" for Wenger to manage a "selfish" player like the South American forward.
"When Alexis Sanchez a couple of weeks ago was brought off, how selfish was he?" Hollaway told talkSPORT.
"He put his hood up, he sat there as if it was the end of the world. Do me a favour. That ain't how you should behave when one of your teammates comes on instead of you, after you've scored two, you selfish pig! It's just not right.
"How selfish are you? It's about your teammate and that's probably why Arsenal aren't winning because they might have let a bit of selfishness creep in.
"All the teams in the world might want him but you still have to be a team player. How hard is it to manage people like that these days? It's almost impossible."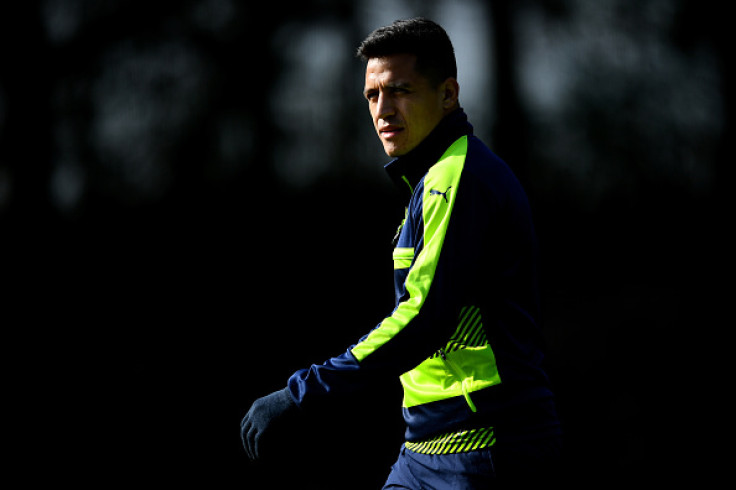 Sanchez's current deal at Arsenal will run down in 2018. He has decided against signing a new deal and is set to leave his current employers after the end of the current campaign.