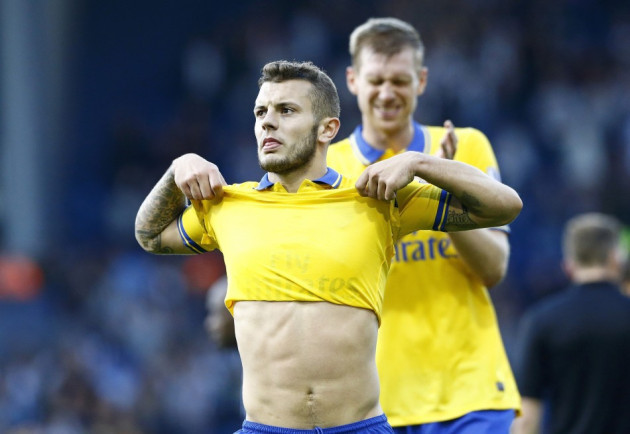 Jack Wilshere believes that Arsenal's purchases in the last year have given the squad enough depth to compete with the best this season with the midfielder singling out Mesut Ozil for extra praise.
Ozil's move to the Gunners on deadline day in the summer somewhat overshadowed the arrival of other signings Yaya Sanogo and Matheiu Flamini, but the latter has so far proven to be an important part of the line-up already while Ozil has had a big hand in helping the club to top of the Premier League table.
From a mood of frustration over the summer as Arsene Wenger refrained from spending big to jubilation at the arrival of Ozil, Wilshere sums up the feelings at Arsenal by explaining just how confident he is in the squad with the incoming players adjusting and the current stars reaching their peak.
"We added a few players last year and they've settled in really well," he told the Arsenal website.
"Olivier Giroud has had a fantastic season so far and we've still got Santi [Cazorla] to come back and Mesut [Ozil] seems to have fitted in straight away so we're looking strong at the minute.
"We have to keep everyone fit and then we will have a really good squad to choose from."
Wilshere believes that Ozil's strengths lie not just in his attacking abilities - the Germany international has provided four assists so far this season for the Gunners - but in his skills in defence as well.
The midfielder explained: "I think when you watch him press you can tell that he's played for a top team and he's been taught how to defend properly. I think you really notice that about him and hopefully we can learn off him on when to press and when not to. He's been at a big club and he's got that experience so he's great for us."
Arsenal have gone without a trophy for eight seasons but fans are now starting to believe in the possibility that this run might be broken after Wenger broke the bank to acquire Ozil.