Arsenal: Jack Wilshere reveals main reason for constant injury troubles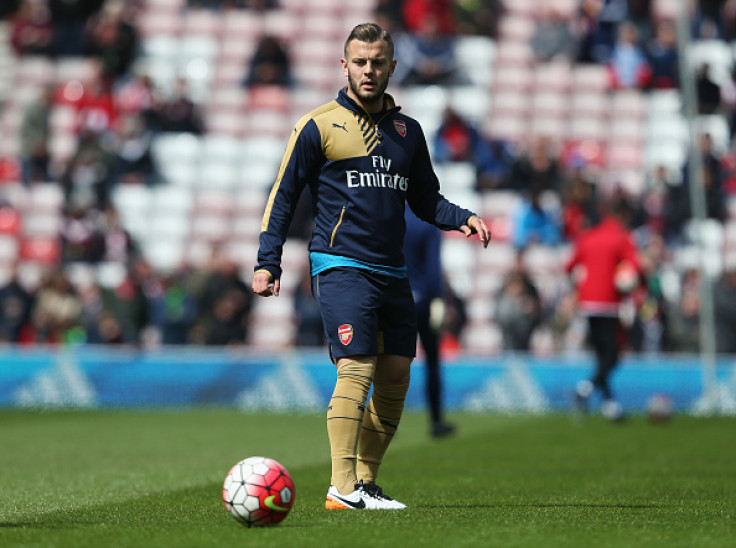 Jack Wilshere admits that his playing style could be the reason for his injury troubles, which has seen him miss chunks of the season in recent years, but believes it will be hard for him to change it at this stage. The English midfielder made his first appearance of the season during Arsenal's 0-0 draw at the Stadium of Lights following his recovery from a fibula fracture that he suffered during training just before the start of the season in August last year.
The 24-year-old midfielder has suffered from a number of injuries since breaking into the first-team in 2008, and he believes that most of them have been contact injuries that are a result of his playing style, which involves him running at players with the ball. Wilshere explained that the thought of changing his style did cross his mind during his time away from the pitch, but his talent is when he takes on players with the ball close to his feet.
Meanwhile, Alex Iwobi recently praised Wilshere for his influence on the academy stars, while labeling the England international as the master of the no-touch turn. The Arsenal No 10's return from injury will be a big boost for Arsene Wenger and Roy Hodgson, who is keen to include him in the squad for the European Championship finals in France later this year. He is likely to make his second appearance of the campaign when the Gunners take on Norwich City on 30 April.
"I don't think there is anything I can do differently. All my injuries have been impact injuries and I have been a little bit unfortunate at times when I have maybe overrun the ball a little bit, so maybe I can work on dribbling with the ball closer to my foot," Wilshere told Arsenal's official site.
"I'm not one of those players who is blessed with Theo's pace who can run behind you. When I'm on the ball, I have to get close to [the defender], which is going to cause him to attempt to tackle me or mistime it as we have seen in the past. That is part of my game."
"When I was injured, I read a few things and I was thinking maybe they were right. Maybe I should pass it a little bit more or a little bit quicker, but as soon as I get back on the ball and there is an opportunity for me to run at someone, that is what I want to do. I don't think I can change," the English midfielder stressed.
"I have just got to train every day. I have never really had injuries with my muscles, or any problems like that. It is just impact injuries. Hopefully I can avoid them."
© Copyright IBTimes 2023. All rights reserved.