Arsenal FC manager, Arsene Wenger, will make a late decision whether to recall Santi Cazorla or Alex Oxlade-Chamberlain for the Premier League clash with relegation-threatened Norwich City, after both players were declared fit to make their competitive return from injury. Spaniard Cazorla has been out since December after knee and achillies injuries, while Oxlade-Chamberlain has missed the last two months with a knee problem he suffered against Barcelona.
The Gunners have a clean bill of health ahead of their final three games of the season – an ignominious situation given the club are out of contention to win the Premier League title after Leicester City's win over Swansea City. Wenger's side are fighting to qualify for the Champions League, with Manchester City, Manchester United and West Ham United also in contention for the coveted spots.
Seven points out of nine between now and the end of the season with all-but guarantee Arsenal's place in Champions League football next term, and those attempts to secure that European berth will be boosted by the return of two key individuals. Cazorla has missed five months in total, through separate injury blows, while Oxlade-Chamberlain - who was initially not expected to feature against the Canaries - had his season cut short in February.
"We have no big problems injury wise," the Arsenal boss told reporters. "There is not much time to go but all the players are available now in time for the summer. It is difficult and easy because they are all at a good level and any decision we make is a good decision. It is bad as well because you have to leave some out.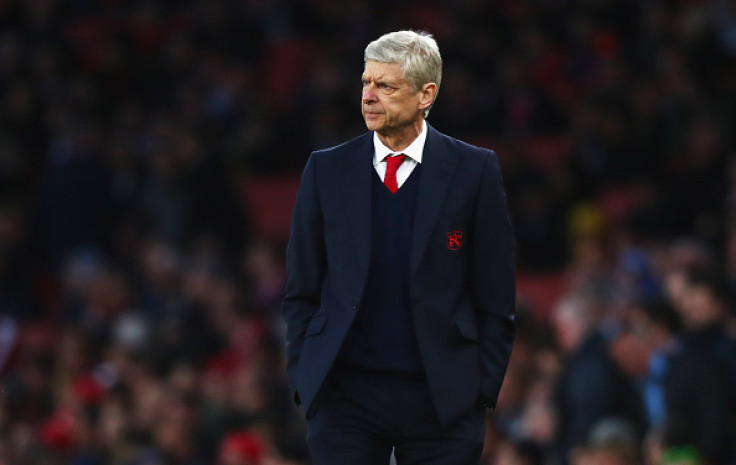 "[Cazorla and Oxlade-Chamberlain's return] has not been decided. One of the two will be involved. I will make that decision later. Santi Cazorla has already practised for two weeks with the team. Alex this is his first week. Santi has been out since December and Alex has been out as well since Barcelona.
"The quality of our game has back to a very good level. I watch games every day, you can look at the number, at chances created. We have gone through a difficult spell but the quality of our game has come back in the past month. We have very strong numbers. We analysed that and we know that is a quality of our game. Santi has been out since December, we are now in May, it will take him a little time."
Jack Wilshere is among the players to recently return from injury, in time to prove his fitness ahead of the European Championships. Wenger is not bitter about Arsenal's plight and is delighted for his players that they are in contention for the summer finals.
"In between you have some players who made their place in the team who we brought in in January, so there is more competition for places. It's good [the players are fit in time for Euro 2016] ideally the players are not injured. It was accidental most of those injuries, dramatic injuries. It is good that they have hope to go to the European Championship."