Arsenal goalkeeper Emiliano Martinez is the latest player to express a desire to see the "special" Arsene Wenger remain at the Emirates Stadium beyond the season's end. The Argentine told IBTimes UK that the French boss is yet to reveal his plans to the dressing room as he only wants them to focus on ending the season on a high note.
Wenger is out of contract in the summer and his future has come into question in recent weeks after a poor run of results have dented Arsenal's hopes of a top-four spot and Champions League qualification.
Some fans have even called for the legendary boss to step down at the end of the season but Wenger has refused to clarify the situation in public recent weeks – suggesting the decision has already been made but the subject "is not sorted completely".
Martinez, 24, was brought to the Arsenal academy by Wenger in 2010 and has no doubts the Frenchman is the right man to lead the Gunners next season.
"Wenger is special. Everyone knows he is special," Martinez told IBTimes UK after helping Arsenal secure a 3-0 win over West Ham on Wednesday night (5 April).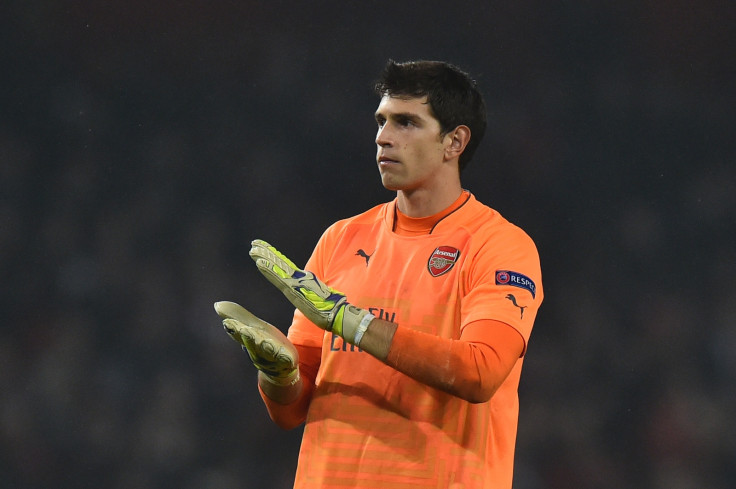 "When there are criticisms of him and when we see banners that say 'Wenger Out' it is very difficult for us because we have known him since we were kids and we know how good he is as a manager and the confidence that he gives us. That's why every time we play we do it not only for Arsenal but also for him. I hope he stays."
The Arsenal keeper says that his opinion is shared by the majority of the dressing room but when asked whether Wenger has given them any indication on his plans, he admitted: "Nobody knows anything. He has only told us that we have to finish the season as well as possible. Obviously, we all want him to stay. He is a legend of the club, he trusts in the young players and he is a like a teacher for us. I hope he stays. He has raised me since I was 16-year old. I trust in him a lot and he trusted in me."
Martinez was making his first Premier League starting appearance of the campaign against West Ham due to the injuries of both Petr Cech and David Ospina.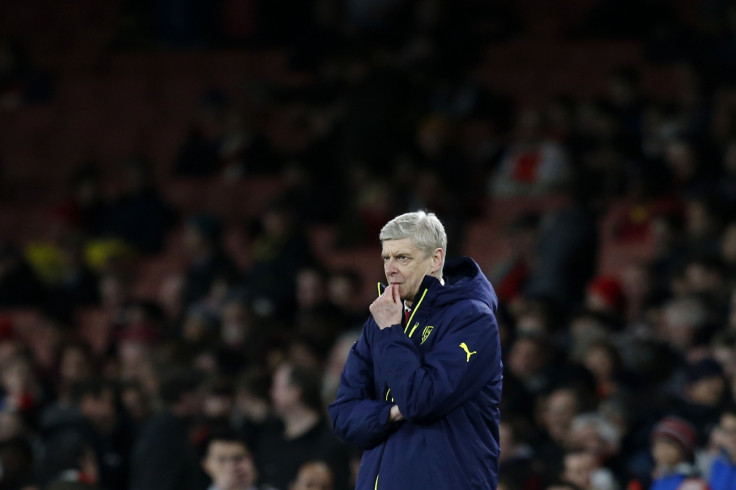 He was delighted with his performance after keeping keep a clean sheet and has now backed Arsenal to move forward and secure a Champions League spot. The win against West Ham left them only four points behind Manchester City with a game in hand.
"I felt very comfortable. It was a game with a lot of pressure and we showed that we are well, that we can still fight for important things this season," Martinez said. "Now we have to think game by game. Some of our rivals [Manchester City and Liverpool] dropped points today and that's why it's important to keep winning."
"The target is still to reach the Champions League and win the FA Cup. As the manager has already said it is not easy to be in the top four every single year but we have to be there and we are ready to fight for it."