Arsenal defender Kieran Gibbs has revealed the Gunners are desperate for a trophy and will look to start the new season in top form. The north Londoners have not won a trophy since the 2005 FA Cup, when they beat Manchester United.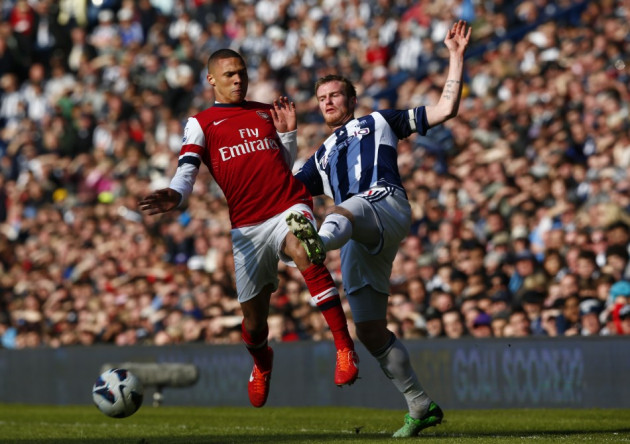 "I believe strongly in this team now. You have seen the quality throughout the season. We haven't shown it consistently enough, either in the cups or the Premier League but you have seen many glimpses of what the team is capable of. We have played against the best and we have performed," the England international stressed.
"Next season we have to focus on every detail and on being professional in every single way, so that we give ourselves the best chance of producing something. We are desperate to get a trophy under our belts," Gibbs told www.arsenal.com.
The left-back believes the club's late season surge last year was because the summer signings had finally settled into their new clubs and insists the squad will be better prepared for the 2013/14 season. Arsenal went on an unbeaten run in the final 10 games of the campaign, to beat Tottenham to the final Champions League spot by a single point.
"We were a new-look side for the season, with new signings that had to come in and step up. It is never easy to come straight into the Premier League and perform as some of our players have. In the end, there was a combination of realising what we wanted from the season and of the players getting to know each other more. As time went on, we started to gel as a team," Gibbs explained.
"That was important and it puts us in good stead for next term. The dramatic finale to the season has made us even stronger, and we will be going into the new one head on," he concluded.