Former Arsenal striker Thierry Henry has rejected suggestions that he advised Alexis Sanchez to quit the Emirates Stadium and join Manchester United.
Sanchez, 29, joined United on a four-and-a-half-year contract on 22 January, with Henrikh Mkhitaryan moving in the opposite direction in a straight swap deal.
The Chilean forward suggested in an Instagram post announcing the transfer that he had had a conversation with Henry and that Arsenal's all-time top goalscorer had told him to leave the club.
"I remember today, a conversation I had with Henry, a historic Arsenal player, who changed club for the same reason and today is my turn," Sanchez wrote.
But Henry, who left Arsenal to join Barcelona in 2007, insisted that he had no hand in Sanchez's transfer to Old Trafford.
"I know I don't need to explain this to the majority of Arsenal fans, but contrary to speculation at no time did I tell Alexis Sanchez to leave Arsenal," the former France striker wrote on Twitter.
"I had no idea he was going to sign for Man Utd until I saw it on the news like the rest of you."
Meanwhile, Mkhitaryan said he had always admired Arsenal's style of play under Arsene Wenger and revealed that he looked up to Henry when he was younger.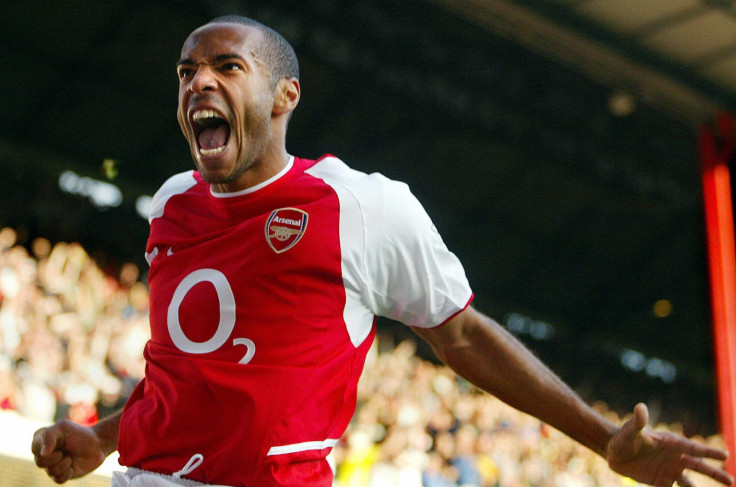 "I always loved the way that Arsenal played and the way that Arsene Wenger has managed the team," the Armenia midfielder was quoted as saying by the London Evening Standard.
"There have been a lot of young players, he's managed them and they've done very well.
"Of course I was in love with the game of Thierry Henry. I loved the way he played – and maybe that was the reason to support Arsenal.
"He was scoring lots of goals, he was playing for the team. He was like a hero."
Mkhitaryan is cup-tied for Arsenal's Carabao Cup semi-final second leg against Chelsea at the Emirates on 24 January.