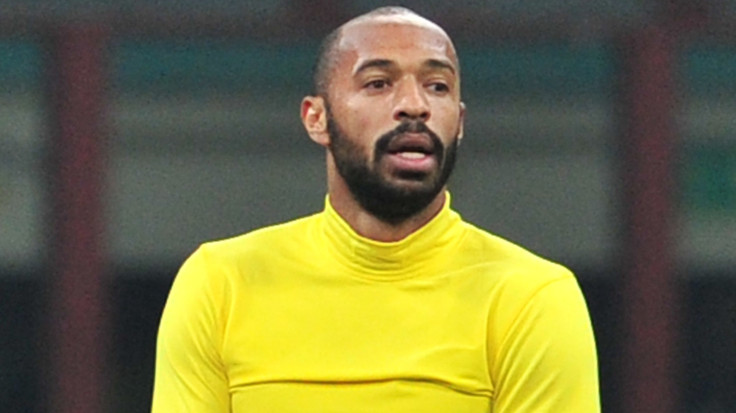 Arsenal legend Thierry Henry has revealed he turned down the chance to rejoin the north London club to ensure his career with the Gunners was not soured.
Henry confirmed his move into television punditry with Sky Sports on Tuesday 16 December after spells with Monaco, Juventus, Arsenal, Barcelona and New York Red Bulls across a 20-year career.
Reports had suggested Arsenal could be interested in luring the French World Cup winner back to the club for a third spell but the 37 year old admitted he did not want to damage his reputation.
"You kind of never leave Arsenal football club but obviously people want to know about the playing side," Henry told Sky Sports upon joining Gary Neville, Jamie Carragher and Jamie Redknapp as pundits from 2015. "We didn't talk too much about that [returning]. How many comebacks do you make?
"It could turn into a bad movie at one point. We all loved the first Rocky, but I don't know about the last. The last one wasn't that great.
"Joking apart you comeback once and after that it's hard to comeback anymore. I don't see going to Arsenal as a comeback, it's kind of weird because you never leave. I didn't want to comeback and I guess that was enough.
"I don't know right now if I can be a good coach or not. The desire is there but we will see. First and foremost you want to learn about the game. You know the game it doesn't mean you can teach it."
Henry scored 228 goals across two spells at Arsenal, finishing as the club's record goalscorer and as a winner of five major honours while he also played a part in the unbeaten "Invincibles" side of the 2003/04 Premier League season.
During his second spell at the club on loan from Red Bulls in 2012, Henry scored twice against Leeds United and Sunderland - but any third spell at the club is likely to come in a coaching capacity.