Arsenal target Alexandre Lacazette confirmed that he will leave Lyon this summer as he wants to test himself in another league to improve his status as one of the top strikers in Europe.
The 25-year-old Frenchman has scored 20-plus goals in Ligue 1 in the last three seasons, which has attracted interest from a number of clubs across Europe. Arsene Wenger has been one of his biggest admirers and even tried to sign him last summer. But Lyon were not keen to let him go which saw them turn down a £30.1m ($37.6m) bid from the Gunners.
Liverpool and Atletico Madrid have entered the race for Lacazette and are likely to challenge Arsenal for his services in the summer. The France international has made it clear that he is will only join a club in the Champions League giving the Spanish capital club an advantage as they are the only one among the three to have guaranteed a place in Europe's elite club competitions next year.
The two Premier League sides are still battling for a place in the top four which will guarantee them a seat at Europe' big table, but one of them is certain to miss out with just one game left to go in the season. Moreover, he has continually stated his admiration for Atletico, while also expressing a desire to play alongside compatriot Antoine Griezmann, who is a key player for the Spanish club.
"I think that's [the summer] the right moment [to leave]," Lacazette said, as quoted by Sky Sports. "I want to discover something else, to put myself in danger and to get to the next level."
"People say in passing that I score goals, but I know very well that on the European level I am not very well known. I want to see if I can answer the questions that people are asking, and to make further progress."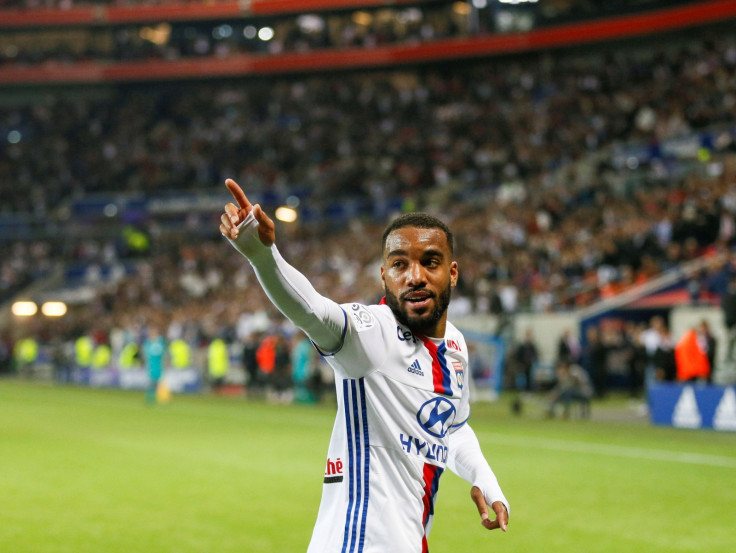 "It's totally me [who will decide where he signs]," the French forward added. "It's [Atletico] a club that is in the last stages of the Champions League for several years."
"It is a great team, in a new stadium, and it is also a club that makes the players progress. And there is [France team-mate] Antoine Griezmann. It would be a beautiful story if we [Griezmann and Lacazette] could go on together."