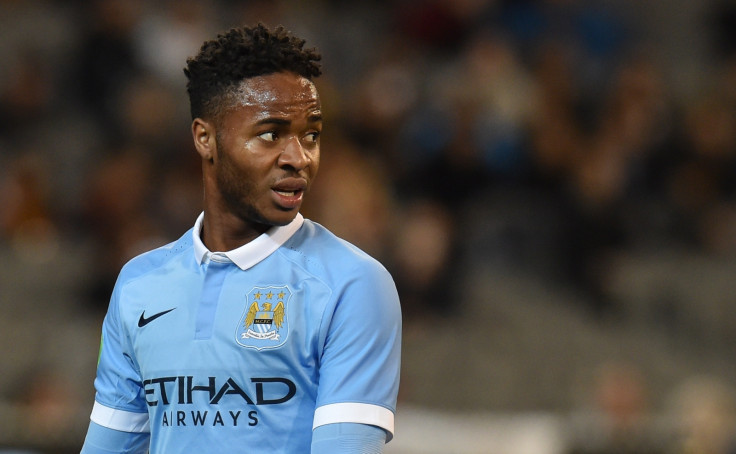 Arsenal director Lord Harris has criticised the way Raheem Sterling treated Liverpool this summer, claiming to be glad that the player did not undergo a move to North London.
After turning down the offer of a lucrative contract extension believed to be worth approximately £100,000-per-week and subsequently seeing his reputation at Anfield deteriorate significantly over the ensuing months, Sterling put an end to constant speculation regarding his future earlier this month by joining Manchester City on a five-year deal for a fee that is likely to rise to £49m ($75.8m).
While financially powerful City emerged as the England forward's only realistic Premier League suitor as the tiresome saga progressed towards its latter stages, Arsenal were previously among a throng of other clubs mentioned in connection with potential offers for his services.
Sterling himself previously admitted it was "quite flattering" to be linked with the Gunners, although Arsene Wenger later claimed he did not consider a move due to his current squad already containing a number of players who can occupy the same position.
Harris is obviously delighted that such a move never came to fruition, claiming that the 20 year old has a lot to learn following the controversial and unsavoury nature of his exit from Liverpool.
"Sterling is a very, very good player but I'm very pleased Arsenal didn't sign him," he was quoted as saying by the Liverpool Echo.
"He's got a lot to learn. They were looking at him and the way he treated Liverpool wasn't good. Arsene does a lot of work on the players before they get to us and he doesn't take any nonsense."
Harris also revealed that Arsenal's improved finances means they can feasibly compete for almost any player in the world and has led to an available transfer kitty of a whopping £200m.
He told the Daily Mail: "Money was tight when we moved to the Emirates but it's a lot freer now. We could go into the market and probably buy any player in the world, apart from half a dozen who are unbuyable. In the accounts, there's over £200million in the bank. You could say to Arsene we've got no money and he wouldn't worry, or you could give him £100m and he might not spend it.
Despite having those substantial sums available to use, Harris believes Wenger will not strengthen considerably in the near future unless a real world-class target becomes available.
If one does, then the possibility of Arsenal surpassing their club-record £42.4m signing of Mesut Ozil from Real Madrid in September 2013 is certainly not out of the question.
"At the moment there are no plans to sign anyone, unless he finds a real superstar like Mesut Ozil or Alexis Sanchez," Harris added.
"He's looking for one of those but there aren't many available. We would back him to break the club's transfer record. If he wanted the man, he could have him. Apart from Messi and Ronaldo, he could have any player. We will probably have to break the club record to get the man he wants."
While rivals Liverpool, City and Manchester United continue to spend freely, Arsenal have made just one solitary signing during the transfer window so far in the shape of experienced goalkeeper Petr Cech from Chelsea.