Arsene Wenger has revealed that Arsenal are looking at strengthening the squad where they can after admitting that prices in the transfer market have been inflated. The Gunners have managed to complete only three signings, with Granit Xhaka being the star addition of the lot this summer.
Manchester United re-signed Paul Pogba from Juventus for a world-record fee of £89m ($115m) earlier in August. The Red Devils allowed him to leave Old Trafford as a free agent in 2012 and splashed the cash in bringing him back to Old Trafford.
The Frenchman admitted his side are not looking to challenge United in completing a signing. Wenger believes the reason behind the big money transfer in the Premier League is down to the popularity of England's top flight club competition across the globe.
"You focus on your squad and your quality and you try to strengthen where you can. We were not specifically [competing] with Man United on a player, so we have done what we wanted and we want to do more," Wenger explained, as quoted by Arsenal's official website.
"We try to compete at our level with all the assets we have and we try to compete with them. We showed that last Sunday [against Man City]."
"It's not so tiring, it's just surprising more than tiring. We knew that would happen. It was not difficult to anticipate that. Of course it was difficult to imagine five or 10 years ago that it would go to that level, but maybe that's the consequence of the success and popularity of the Premier League. After that you can discuss.
"I said the other day that the price of a player normally depends on his talent, on his expected strengthening of the team, on his age and on his resale value. After that, we are in a system where we are in competition as well and if your opponent pays £40million, then if you want the player you have to pay £45million."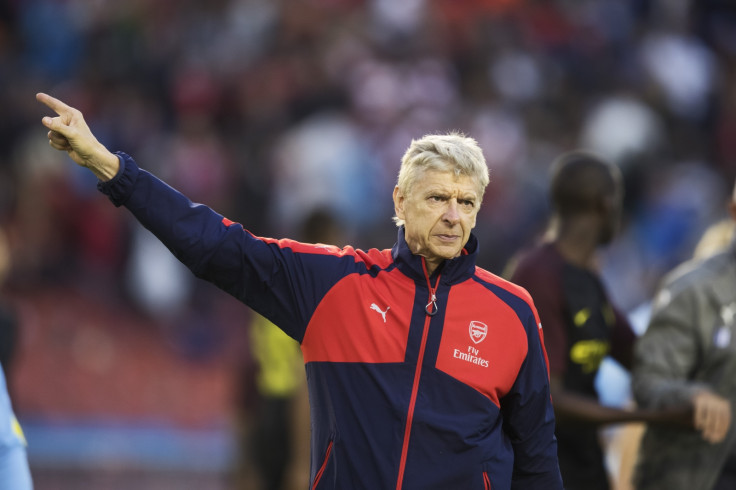 Arsenal are looking at the option of signing Valencia defender Shkodran Mustafi as Wenger looks to bolster his back four. However, the north London club's manager has refused to comment on the recent reports linking the German international with a move to the Emirates.