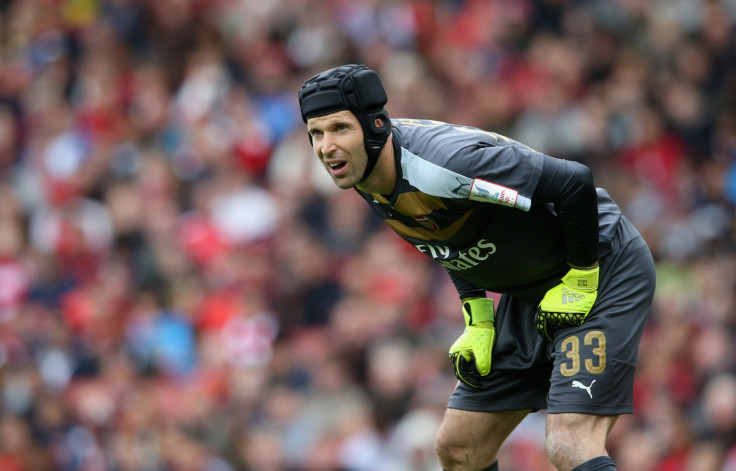 Arsenal boss Arsene Wenger has revealed the club could have avoided years of uncertainty between the sticks after admitting he failed to beat Chelsea to the signing of Petr Cech 11 years ago.
The Gunners were unsuccessful in an attempt to bring the Czech Republic international to the Premier League when he was only 18 because they were unable to obtain a work permit while he was at Sparta Prague.
Cech went on to join French club Rennes in 2002 where he spent two seasons before moving to Chelsea where he won 13 major honours in an 11-year career at Stamford Bridge.
It was prior to this move that Wenger admits Arsenal tried for a second time to sign Cech -- only to be beaten to the chase by their London counterparts.
The 33-year-old's arrival, for a reported £10m according to BBC Sport, at Arsenal this summer is expected to make the club the main rivals to Chelsea in the upcoming Premier League title race, after years of underachievement some commentators says was triggered by the departures of stalwart keepers David Seaman and Jens Lehmann.
But Wenger says the uncertainty regarding the position, which saw David Ospina and departed loanee Wojciech Szczesny rotated last term, could have been avoided had Arsenal been successful in initially beating Chelsea to the signature of Cech.
"It's the first time since he was at Chelsea, before he went to Chelsea we were interested," Wenger said ahead of the Community Shield meeting with the Premier League champions on 2 August.
"The guy who brought him to Chelsea is a good friend of mine, and he told me he was an exceptional keeper at Rennes, before he went to Chelsea. I think Chelsea were a bit quicker than us at that stage.
"There was [a work permit issue] yes, he was very young when he went to Rennes, and one of my assistants, his son was a player in Rennes, and he said that they had a very good goalkeeper, so we knew.
"Yes [I was envious of Chelsea] of course, he had a good combination between quality, agility, size, he looked like he was built for English football. And he's a very bright boy as well."