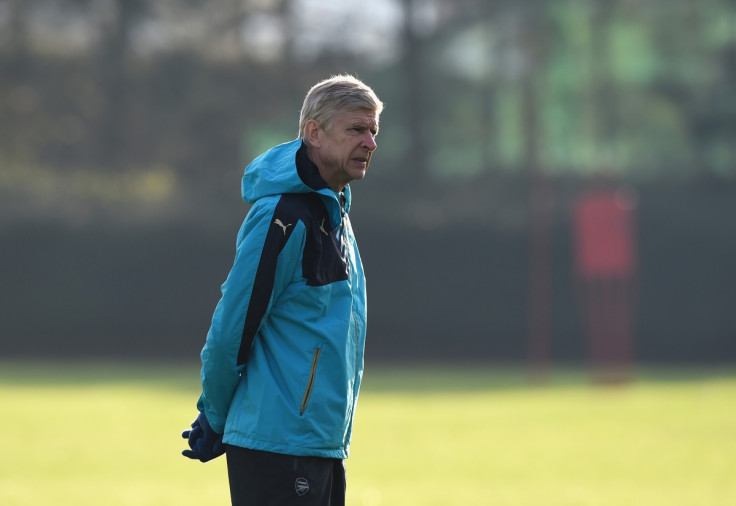 Arsenal manager Arsene Wenger is being urged to spend big in the January transfer window to replace the injured Francis Coquelin. The Frenchman is expected to miss the next three months with knee ligament damage suffered in the 2-1 Premier League defeat to West Bromwich Albion.
The 24-year-old has been a revelation for the Gunners since returning from a loan spell at Charlton Athletic 11 months ago and was influential in the club winning the FA Cup for a second straight year, beating Aston Villa 4-0 in the final at Wembley. However, Coquelin faces missing a big chunk of the club's season, including the busy festive period.
His absence sees Arsenal's injury list grow, with Alex Oxlade-Chamberlain, Theo Walcott, Jack Wilshere, Danny Welbeck and Tomas Rosicky among those injured. Former record goalscorer Ian Wright believes the club must add to their squad in January, in Wenger's most important window in years.
"I see everyone is already clambering aboard the bandwagon to point out how light Arsenal's squad is," he told The Sun. "The fact is Arsenal are missing seven first-team stars now. You take that number of out of any squad — even Barcelona or Real Madrid — and they will suffer. So, of course, something needs to be done in January.
"But what is as important is that when — I sincerely hope it is a 'when' and not an 'if' — Arsene signs, he gets the right man. By that I mean someone who will genuinely bring something to the table, rather than simply fill in around the edges.
"It certainly won't be easy, because the bulk of the top names are involved in Champions League campaigns and title battles around Europe. And signing mid-season has always been a world away from doing so in the summer.
"January is clearly his most important transfer window in years and years. If he can bring in the right man — or men — then it could make a world of difference to whether Arsenal can go all the way, because they're still right in the mix."
The loss of Coquelin was compounded by Mikel Arteta, who had initially come on as a replacement, picking up a calf problem, which rules both players out of the Champions League visit of Dinamo Zagreb. Ex-midfielder Ray Parlour believes that with Mathieu Flamini set to fill in the position at the base of the Arsenal midfield, reinforcing that role should be Wenger's priority.
"They're really short now," he told Talksport. "The injury list is unbelievable; I think they'll have to build an extension on the medical room! Flamini will probably be the one who steps in but I really think Arsene Wenger has to look at the transfer window.
"It's not an easy time to buy players; you don't know who is really available and all the best players will be tied down to their clubs. But if there are some available, especially in that midfield area, I'm sure Arsene will go in the market."