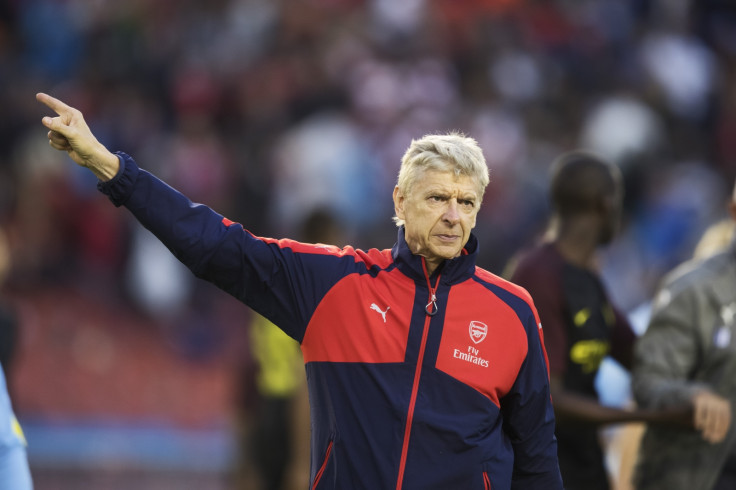 Arsenal manager Arsene Wenger has dropped the strongest hint yet he will not break the bank to add to his squad in the remaining weeks of the summer transfer window. The French boss has pledged to continue spending the Gunners' money like it were his own and says he tries to act like the owner of The Emirates Stadium club when considering transfer deals.
The revelations come in the 66-year-old's contribution to a new book by former West Ham United boss Alan Curbishley called Game Changers, which includes offerings from the likes of former England captain Steven Gerrard, Chelsea's all-time record goalscorer Frank Lampard and Tottenham Hotspur striker Harry Kane. The book attempts to gain an insight into the workings of the modern game.
But it is Wenger's comments regarding his policy in the transfer window which is of greatest interest - as he continues to come under pressure to add to his Arsenal squad before the end of the campaign. The Gunners boss admits he spends the club's money as if it was his own to avoid making any mistakes with overpriced signings.
"I personally believe the only way to be a manager is to spend the club's money as if it were your own because if you don't do that you're susceptible to too many mistakes," he said in the book, according to The Evening Standard. "You make big decisions and I believe you have to act like it's your own money, like you're the owner of the club and you can identify completely with the club. Because if you don't do that I think you cannot go far."
Granit Xhaka, Takuma Asano and Rob Holding have joined Arsenal this summer but the recent injury for defender Gabriel has swelled the need for Wenger to add to his defence. France defender Laurent Koscielny has not featured in the pre-season after being given time off following the European Championships while Per Mertesacker is out until 2017 with a knee problem.
The club revealed they have £135m in cash reserves in February - a far cry from the resources Wenger had following the move to the Emirates Stadium when spending was at a premium. Wenger reveals that spell was a "difficult period" for Arsenal.
"We had to pay back the debt," he added. "We knew we had limited money and we had to be in the Champions League to have a chance to pay off the debt. That was the most difficult period for me. For a while it was very bad, but today the club are financially safe."