Arsene Wenger has revealed that Arsenal have to break the bank and win titles if they have to keep the likes of Mesut Ozil and Alexis Sanchez beyond the end of their current contracts. Both players have their deals expiring in the summer of 2018 with no intimation from either camp that they are willing to take the discussion forward.
The Gunners are currently second in the league, joint on points with Manchester City but behind on goal difference, with both Ozil and Sanchez playing a crucial part in the campaign thus far. Ozil has scored three goals in the league thus far while Alexis is at four goals, establishing their importance to the Gunners squad. However, despite the gulf in their valuations Wenger believes that they do not need convincing to stay at the Emirates.
"I don't think he needs convincing [to stay]," Wenger said, as quoted by he Guardian. "He wants to stay here. If you have a good bank, call me. We keep [the salary talks] that discreet. At due time we will come out with that. Am I confident he will sign? It's not my main worry now. We want to keep our best players, of course. The more I say that, the more he is in a stronger position."
Wenger also insists that there is more to their signature than money, with the Gunners not having won the title in over 12 years. For the likes of Ozil and Alexis to put pen to paper, they have to keep their current form going and end their decade long wait without a title and also move ahead in the Champions League, having dropped out of the round of 16 for the last six years.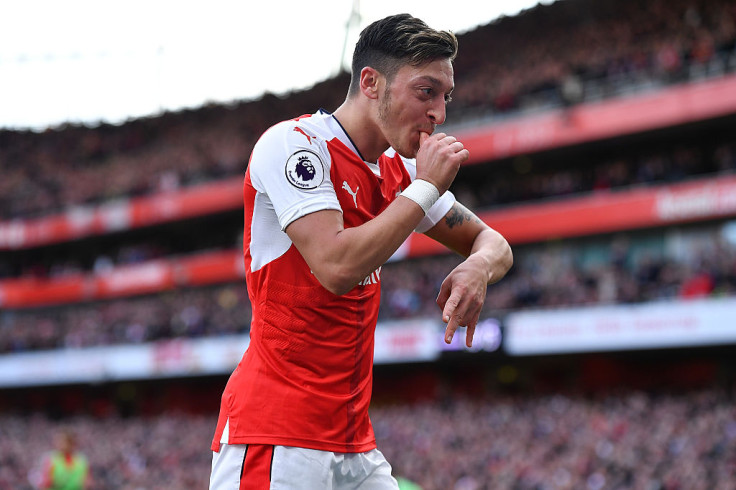 "It's not just money. Arsenal can win titles, of course. But that's what we have to show. We are in a league where Man City, Man United, Liverpool, Tottenham, Chelsea, everybody, fights and you cannot guarantee that to anybody," he added.