Arsene Wenger has urged Mesut Ozil to take more shots at goal after the midfielder scored Arsenal's third in a brilliant volley during their 3-2 win over Swansea City. The Frenchman's only complaint about the midfielder is that he does not take enough shots during games, as he always prefers to pass it over taking a shot.
The manager was unable to explain Ozil's reluctance, but admitted that he is a clinical finisher in training. However, the German World Cup winner has been more prolific on the goal front this season, scoring three in seven games, while he is still to open his account on assists.
The Frenchman was delighted with Theo Walcott, who continued his good form and netted two more goals during the win over the south Wales club to take his tally to five goals in eight Premier League games. The England international has recaptured his form after struggling last season and his seven goals in all competitions this campaign is currently just two goals shy from his tally for the last season.
Wenger admitted the striker could have got his hat-trick against Swansea, after he missed two good chances at the end but was delighted with his contribution thus far this campaign. The French manager also corrected reporters during his post-match briefing, when asked if the striker was a "little bit" more resilient this season, by stating that he was "much more" resilient than last season.
"I do not want to compare, but it was a great goal. When you see Ozil finishing today, you think a little bit that he doesn't take his chances to shoot enough," Wenger said, as quoted on Arsenal's official site.
"When you see him in training, he scores basically when he wants. You speak with the keepers and he's one of the most difficult players to predict where he'll put the ball. In the game, I'm happy that he gets goals and I hope that gives him the taste to try more.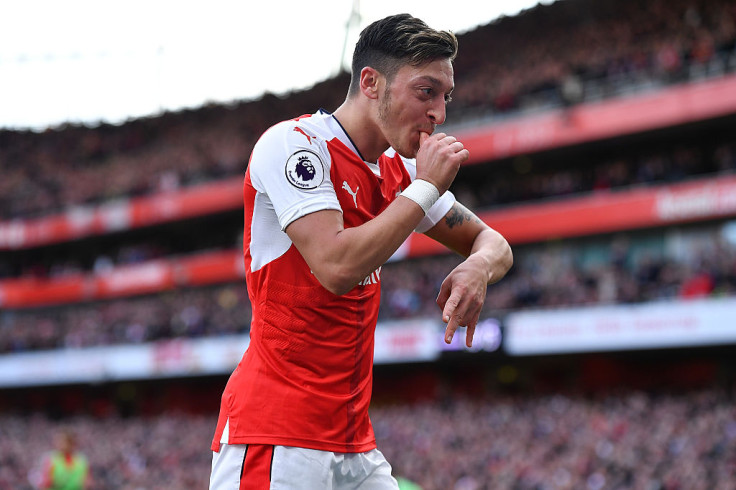 "He could have had a hat-trick, or even four, because hehad another chance from Oxlade-Chamberlain. But he scored two goals. I think he's got seven now, that's quite encouraging," the French manager added.
"I would cut the 'little bit' off in your sentence and just say he's much more resilient, and not a little bit."