Arsenal manager Wenger insists Real Madrid's plight shows that winning title isn't easy
Arsene Wenger says Real Madrid have also not won the title in five years.
Arsene Wenger insists that the criticism directed at him is excessive as Arsenal have won two FA Cup titles in the last three years and are in the FA Cup final again this year. The Gunners are on the verge of missing out on the top four for the first time under his stewardship, and are currently six points behind fourth placed Manchester City, with five games left in the season.
The manager also compares Arsenal's situation to Real Madrid, citing that they have not won the title in five years, which shows that it is very difficult to keep winning trophies on a regular basis despite a barrage of investment.
The Gunners on the other hand, have not won the title since 2004 and have fallen short in the title race yet again this season.
"People want to win," Wenger said, as quoted by Sky Sports.
"If you don't win the championship, the FA Cup, the Champions League, it is absolutely disastrous. But if you look back in the last three years, we won the FA Cup twice and finished second, third and fourth.
"We are in the FA Cup final again. Overall, I believe we are not happy because you want to win absolutely everything.
"But you have to accept as well that Real Madrid has not won their championship for five years. They are big clubs — it is difficult. Liverpool hasn't won it for over 20. Just because you turn up doesn't mean you win. It is difficult to win."
Meanwhile, the manager has revealed that he has still not made any decision on his future and that he is as distraught as the fans for losing a game. He insists that he is a very bad loser but puts forth the fact that a manager alone can't win a game and the players who are on the pitch have to take responsibility.
"I am like everybody — I prefer to be loved than hated but I can take a distance with that," Wenger continued. "I know as well it is not the person itself, it is the fact the manager does not win the games. They want to win and I can make a difference in that.
"I don't take it too personally. In fact, I personally hate myself — the manager — more than anybody when I don't win the games. I am a very bad loser."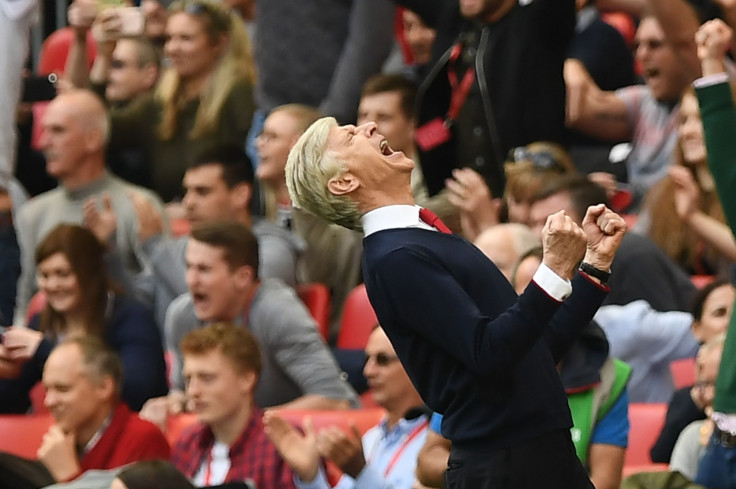 © Copyright IBTimes 2023. All rights reserved.