Mesut Ozil has revealed that his future at Arsenal does not only depend on whether Arsene Wenger remains at the club. The German international's contract expires at the end of next season.
Ozil had previously claimed that he would sign a new contract depending on Wenger's future.
However, with the Gunners' poor performances this season along with the possibility of missing out on the top four for the first time under the Frenchman, there has been speculation that Wenger may not remain as manager.
While the World Cup winner still maintains that Wenger is a key factor to his decision, he claims that the ambition of the club will also play a role on whether he signs a new contract.
"It does not only depend on the manager," Ozil told Goal in an interview. "Of course he was the one who convinced me to join Arsenal and he was a main factor for me to come here."
"He is a very experienced coach who made Arsenal one of the best clubs in the world. You must have respect for him, because he is a great manager. But I do not decide whether the manager stays or not. What's important for me is that we develop as a team and reach our goals."
According to reports, Ozil is demanding a weekly wage of £300,000-a-week ($387,480 per week) to remain with the north London club. However, money has never been a factor for the former Real Madrid star who turned down a £100m offer to play in the Chinese Super League.
"Money never played a big role for me in football," he added. "I play football because I love it. Sure, you do not earn peanuts and the offer from China was tempting and interesting. But as I said: Money is not everything."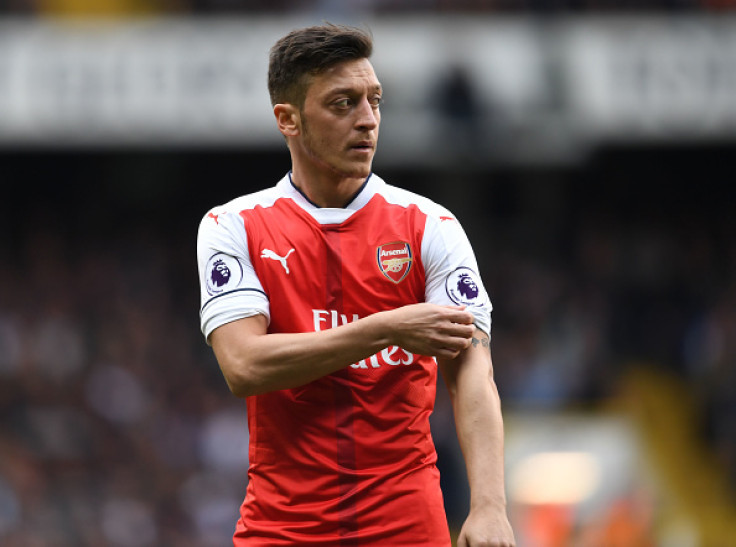 "I want to win titles and I have my goals I want to achieve. That is more important than money. That's why I said from the beginning, that China is not an option for me."