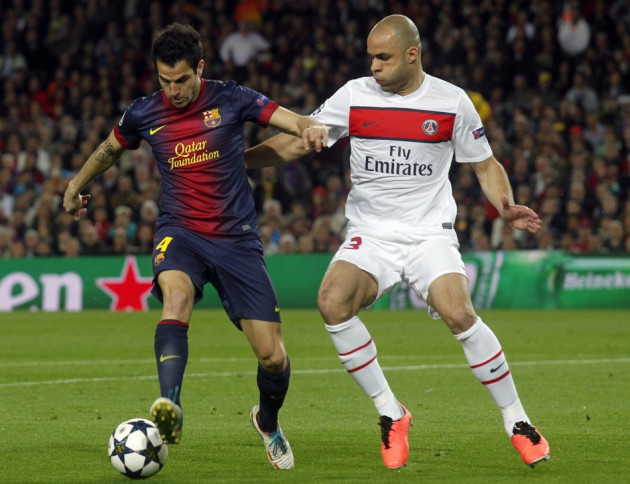 Former Arsenal defender Martin Keown believes that Cesc Fabregas should fight it out at Barcelona next season rather than taking up a move to Manchester United or the Gunners this summer.
While Fabregas has featured in 48 games for the Catalan giants over the last campaign, only on 19 of those occasions did he play the full 90 minutes, with the midfielder admitting he was frustrated as spending more time on the bench than he would have liked.
United have reportedly made a £26m bid for the star which would be a huge move after he left Arsenal to return to the club of his origin. The Gunners are also believed to be rekindling their interest in a possible deal should Fabregas consider coming back to England but Keown believes the best thing for the Spaniard is to stay at Barcelona.
He told the Daily Mail: "Fabregas went there to take over from Xavi and Andres Iniesta and that can still happen. He's had injuries but he's still an outstanding talent. I saw that during the Confederations Cup this summer.
"Yes, a move to Manchester United or back to Arsenal might feel tempting but I think he should stay in Barcelona. It was his dream for such a long time. It's character building to carry the fight through. He'd always feel a tinge of regret if he left, even though he's won the league and cup already."
United are in the market for a midfielder after the side lost out to Bayern Munich over the acquisition of Thiago. With Paul Scholes now retired - and looking unlikely to make another comeback - the middle of the park will be an area David Moyes is looking to build on as he returns from the pre-season tour with the squad.
But United would face tough competition from Arsenal in their pursuit of Fabregas with Arsene Wenger having loathed to let go of his captain in the first place. The north London club have first refusal over the 26 year old and are therefore in the driving seat over making a deal happen, should he want to go back to the Emirates.