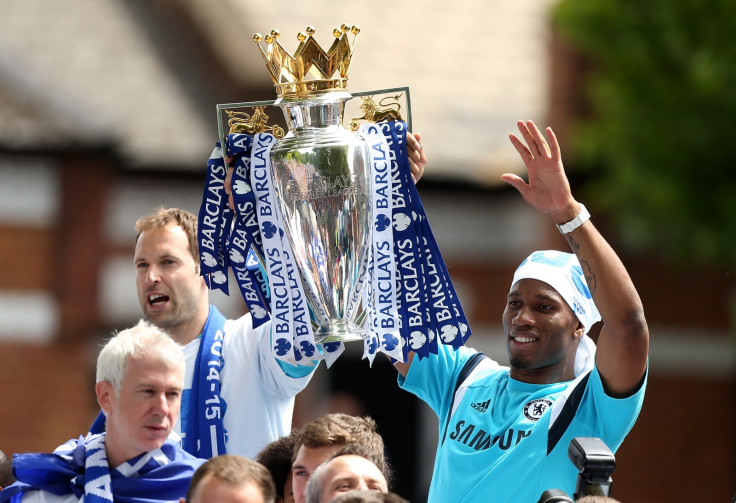 Chelsea legend Didier Drogba has tipped Arsenal to win the Premier League title this season following the summer addition of his "friend" Petr Cech. Meanwhile, the Ivory Coast striker believes his former side will turn around their poor start to the campaign but are too far behind to retain their crown.
"I think Manchester City will be as strong as they have been in the last few years," Drogba told Sky Sports while speaking to promote his autobiography, Commitment. "Unfortunately Chelsea are too far [behind in the title race], so I will go for my friend Petr Cech at Arsenal." Asked whether the Gunners squad has enough depth to win the title, he insisted: "They have got Petr Cech!"
Chelsea, meanwhile, are 15th in the Premier League, 14 points behind leaders Leicester City after suffering seven defeats in the first 13 games of the campaign. But Drogba believes they still have "the ability" to overcome the situation following two consecutive wins, over Norwich City and Maccabi Tel Aviv.
"It's a different situation for club, manager and players," Drogba said. "When you have won the league the season before and you find yourselves in the last three or four teams in the table after four or five games, it is a shock. I know the players and the manager have the ability to change this. They have won two consecutive games in the last two days, so I think it is kind of a new start."
Drogba moved to the MLS after helping the Blues to win the league and the Capital One Cup in his second stint at Stamford Bridge. The 37-year-old striker was followed out of the club by Cech, who also decided to put an end to his successful spell with the Blues to continue his career at Arsenal, having lost the number one role to Thibaut Courtois.