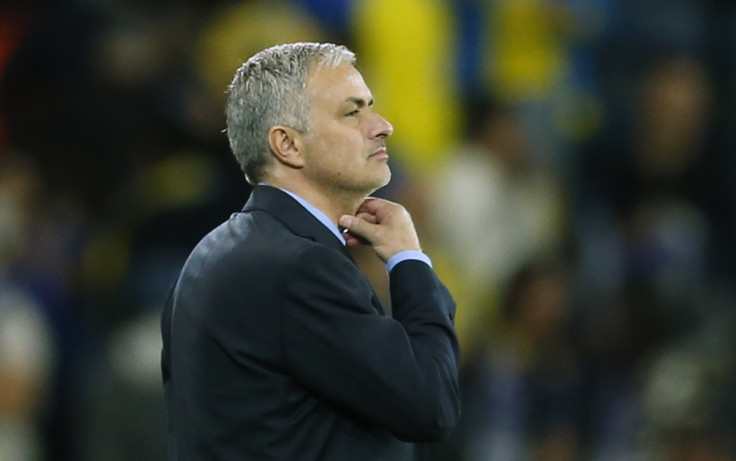 Chelsea boss Jose Mourinho has renewed his feud with Arsenal manager Arsene Wenger by publicly claiming that he wants Olympiacos to progress to the round of 16 phase of the Champions League at the behest of Arsenal. The Gunners need to beat the Greek club by a two goal margin to keep their hopes alive in the tournament.
Arsenal gave their campaign some hope after they defeated Dinamo Zagreb 3-0 at the Emirates and confirmed themselves a place in at least the Europa League. The north London club have made it difficult for themselves after the lost to Zagreb and Olympiacos in the previous encounters, but kept themselves in the race by pulling off an exciting win over Bayern Munich at the Emirates.
The Gunners defeated Bayern on the counter and secured a 2-0 victory, their first points in the tournament, in what has otherwise been frustrating for fans. Meanwhile, Arsenal's compatriots Chelsea and Manchester United are not doing too well either, with both teams needing a win to get through to the next round.
A draw for the Blues will see them in a three-way battle with Porto and Dynamo Kiev for the two qualifying spots, provided Kiev win their game against Maccabi Tel Aviv on match day six.
On the other hand, United's 0-0 draw with PSV Eindoven means that their survival in the campaign is under doldrums and only a win can guarantee them qualification to the next round. A draw or a loss, should it happen, depending on PSV's results on match day six will decide their fate in the competition.
Mourinho was insistent that he wants the English clubs to qualify barring the case of Arsenal, where he would rather have the Greeks do a job on Wenger's men and relegate them to the Europa League.
"I would always like English teams to qualify, first. They [Arsenal] are in a group where a kid friend of mine is the manager of Olympiakos and it would be fantastic for the kid's career to go through," Mourinho said, as quoted by the Daily Mirror.
"So I have to be honest and say that I would like the kid and Olympiakos to go on, and we know that Bayern go through for sure. The reality is that Arsenal can still do it. Arsenal can perfectly go to Athens and win."