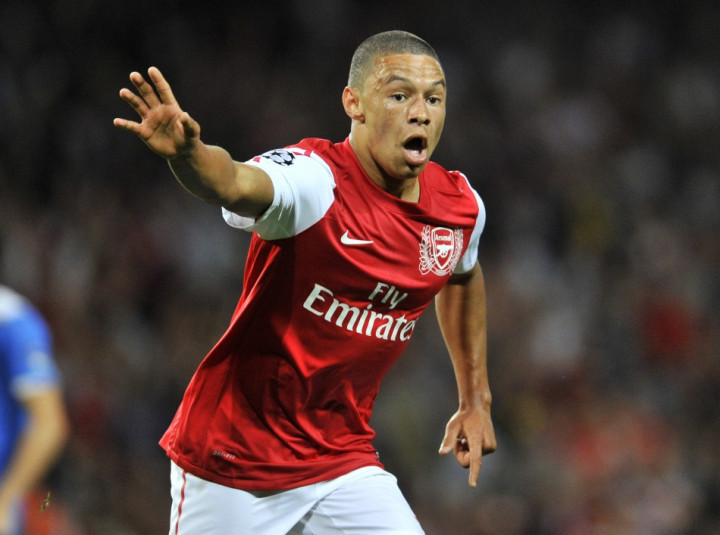 Arsenal midfielder Alex Oxlade-Chamberlain has hinted that the Gunners will not sign a new striker following the long-term injury suffered by striker Olivier Giroud.
Giroud fractured his left tibia in the final moments of the game against Everton last weekend, when he blocked a clearance from Sylvain Distin. The Frenchman has under gone surgery and Arsene Wenger has ruled him out for at least three to four months, leaving Arsenal short of experienced strikers.
But the England international is confident that Arsenal have the resources to cope without Giroud and feels that Alexis Sanchez, Yaya Sanogo and the returning Theo Walcott can fill the void he leaves.
"It is a blow for us because Olivier is a great player. But we have got Yaya Sanogo who is chomping at the bit in training, and Alexis Sanchez played absolutely unbelievably [on Wednesday night]," Oxlade-Chamberlain told Arsenal's official site.
"There are players in the squad who can fill the [central striker] role. We have got Theo coming back as well. Whoever is playing up front, I am sure they will be confident of filling in."
Meanwhile, Arsenal star Santi Cazorla has joined the English forward in complementing the Chilean on his performances and scoring his first goal for the club in the 1-0 victory over Besiktas. And he also feels that he will be an important player for Arsenal this season.
"He can play in several positions at front: he's already played in the right wing and also as a centre-forward. He'll provide us with variety in attack, with his winning mentality and also with his self-demanding spirit. He'll transmit a lot to the team as well," Cazorla said, speaking to Arsenal's official site.
"I did not realise a man as small as Alexis could hold the ball up so well against big defenders. He did it unbelievably well all night," Oxlade-Chamberlain added.
"He [is not simply satisfied] with what he's achieved. He wants to keep succeeding and he'll be an important player for Arsenal," Cazorla went on.