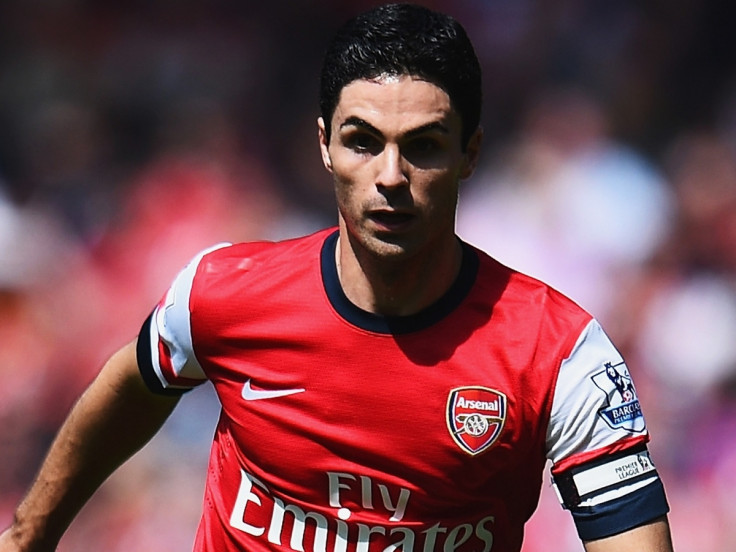 Arsenal midfielder Mikel Arteta says the reason for the delay in signing his new contract was because he was determined to prove his fitness to manager Arsene Wenger first.
Arteta, 33, had been in the final year of his contract and when that expired on 1 July, there was no indication as to whether the Spaniard has renewed his stay at the Emirates Stadium.
There had been doubts as to whether the Gunners skipper would be given a new deal after persistent injuries ensured he did not play another game last season following a knock suffered in a Champions League tie against Borussia Dortmund in November 2014.
But he has since explained the delay was his decision as he wanted to assess whether he was still capable of playing at the top level before signing a 12-month extension.
"We had a chat in the middle of the season with the manager, Ivan [Gazidis] and Dick [Law] and I knew exactly what they were thinking about me," Arteta told the club's official website. "My desire was to stay here so I was very relaxed about signing it. We left it until the end, we got it signed and I am so pleased to stay here.
"I was injured for the last six months with an ankle surgery, that's why I wanted to wait, to see how I was feeling about the end of the season and if I could have another go at this level. We waited, they were really keen to maintain me on the team and that was my first option, so I'm really happy to stay."
Arteta adds that he never had any interest in signing for another club and believes he can contribute as Arsenal gear up for a Premier League challenge next season.
He said: "My first option was to be here. I'm really happy here and I feel valued. I wasn't looking at anything unless I thought that I couldn't do it [here]. First and foremost I had to decide whether I could do another full season here and I believe I can."