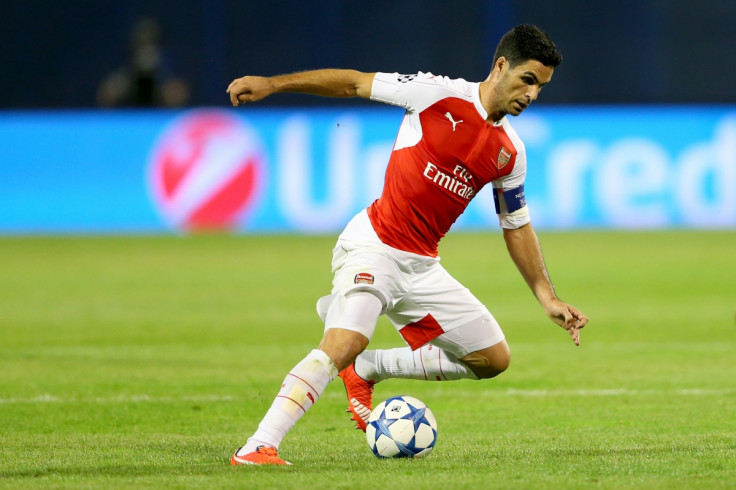 Mikel Arteta is set to sign for Manchester City after snubbing advances from Arsenal and Tottenham this summer. The 34-year-old was released by the Gunners after the end of last season and has decided to hang up his boots and be involved in a managerial role, with his first assignment being to reunite with Pep Guardiola, who is taking over at the Etihad next season.
The Mirror reports that City are set to announce Arteta's arrival formally in the next few days and his first task would be to smoothen the transition of John Stones from his former club Everton to the Etihad. The Toffees have been adamant that they do not want to sell their best players, especially after the signing of new manager Ronald Koeman from Southampton.
Arteta left on very good terms from the Emirates, having spent five years there, winning two FA Cups but missed out on winning the title, with the Gunners finishing second last season, their best finish in the league in over a decade. Arteta cut an emotional figure when waving goodbye to the fans, citing that he may be involved in a managerial role at the club sometime later in his career.
"I love competing and I love this game. I wanted to decide when the time was to leave. I preferred to make that decision myself, and not the other way around," Arteta said to the club website.
"In my opinion, I'm leaving the best club in England. I'm very happy because the people and the manager have been unbelievable to me these last few weeks. They have left the doors open for me at this club. That means a lot."
This will be Guardiola's third assignment as manager following his stints with Barcelona and Bayern Munich. He has won three La Liga titles and two Champions League titles with the Catalans while winning three Bundesliga titles with Bayern Munich.