Mikel Arteta has slammed Arsenal for the situation the side have found themselves in, with the midfielder insisting they should be in a far better position as they look ahead to their last 16 match-up with Bayern Munich.
The Gunners are currently outside the top four, and must rely on Chelsea and Tottenham to falter in the remainder of the season to make their way back into Champions League contention.
But a more pressing matter for the club is the commanding lead Bayern Munich currently have over them in this year's tournament, as they prepare for the second leg of the Champions League last 16.
And Arteta knows just how challenging it will be for Arsenal to make any impact against last season's Champions League runners up as he prepares for the match.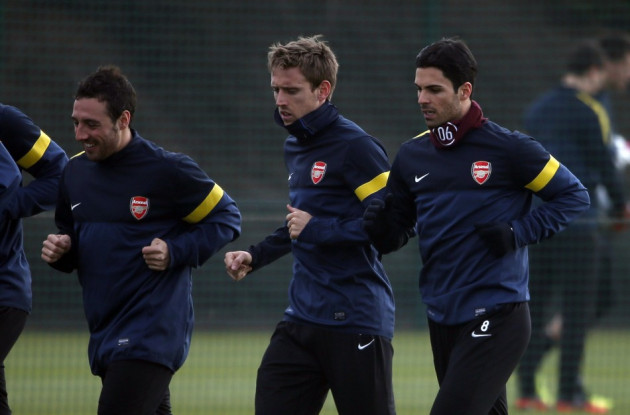 "They [Bayern] were very good in the first leg and it will be even harder away from home as for me, they are the best team we have played this season," he told the Daily Mirror.
"They are very strong physically, some very talented players who can unlock the door at any moment and they are really solid and organised. They are tough. They are the most consistent team in Europe."
Arteta also called on Arsenal to make some moves in the summer transfer window, with the side having gone from title chasers to top four contenders in the past five years.
"The Champions League is massive," he explained. "If we don't get in those [top four] spots, then it makes everything much more difficult. To any team with top players, you have to ask what's going to happen in this answer and there's only one answer: we want to improve the team.
"To see the club and the supporters, they've been through a difficult period over the last seven or eight years because it's a very competitive club and everyone wants to see the club at the top.
"We have a very good team but we are missing that little thing which makes a difference.
"That's where we need to find the key, but with 10 games to go, it's an impossible catch [the title leaders] and that, for me, is not acceptable. I think everybody knows that. I think the board knows that and hopefully this summer we'll do something about it."