In light of a string of poor performances from Arsenal, there is plenty of opinion proffered as to what is to blame, and many point the finger at a certain bony Frenchman. However, you don't have to look much further than Per Mertesacker's comments yesterday for a thorough summing up of Arsenal's poor start to the season.
Arsenal's vice-captain will not have been happy with the goal Arsenal gifted Anderlecht, but speaking after his team rescued their Champions League tie with two goals in two minutes, Mertesacker managed to succinctly wrap up what has been ailing Arsenal so far.
"Football-wise we lack a few things. We have to be honest to ourselves and train harder. Everyone knows that it is a difficult start to the season for us and confidence is not how we want it" Mertesacker said.
"Again, it is away from home on Saturday [at Sunderland] and again I think we have to do better with our own possession, to put more pressure on them, not to lose so many balls in the middle of the park, to play more in wide areas.
"I think it is better to expose them [out wide], instead of playing one-twos through the middle. It doesn't work as much as last season, so we have to work on that. The passing game is not as efficient as last year. But all of a sudden we lose players week-by-week."
The big German offers a fair assessment, and positives are hard to come by at the moment.
After failing to reinforce their defence to any great extent in the summer transfer window, opting only to replace Sagna and Vermaelen with Debuchy and Chambers respectively, Arsenal have predictably been hit by a series of defensive injuries, the latest of which - ankle injuries for both Laurent Koscielny and Mathieu Debuchy - have left them lining up with Nacho Monreal, a left-back, partnering Per Mertesacker in central defence, and 19-year-old Calum Chambers on the right.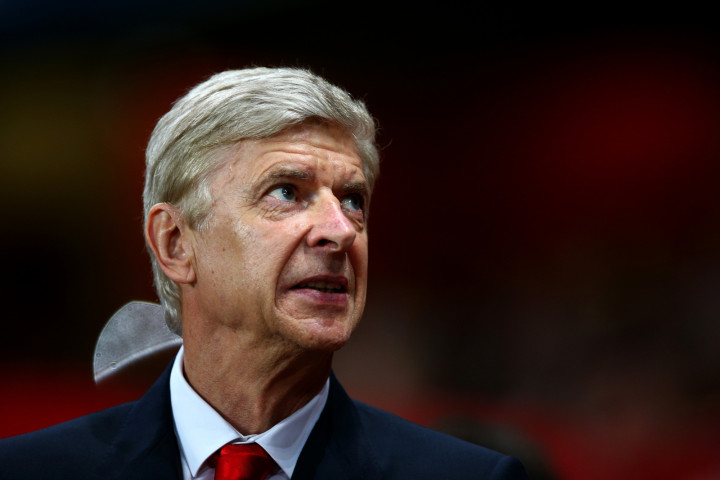 The most striking problem with Arsenal's game, as Mertesacker mentioned, is the lack of fluency in their passing. By no means at their attacking best for most of last season, Arsenal did at least create glimpses of their potential as a top passing side, but these glimpses all but disappeared so far this season. It's hard to attribute this to the bedding-in of new personnel, when new recruits Alexis Sánchez and Danny Welbeck have been Arsenal's best players, and one must look at tactical tinkering by Arsène Wenger and the Gunners' lack of confidence as possible causes.
Perhaps the best thing you could say about Arsenal's performance away to Anderlecht on Wednesday night is that they did not give up until the very end. Apart from that, Arsenal were pretty dire, and Kieran Gibbs' fine equaliser in the 89th minute from Calum Chambers' deep cross came as a pleasant surprise, not an inevitable breakthrough following an intense period of pressure and shots on the Belgian's goal. After that, Arsenal can only consider themselves fortunate that their hosts let the pressure get to their heads - and quickly - to concede another.
Arsenal's next three matches should offer the chance for the Gunners to work their way into some better form as they face two struggling Premier League teams before welcoming Anderlecht back at the Emirates Stadium in the Champions League.
Saturday's trip to Sunderland brings Arsenal up against a side that is coming off an 8-0 hammering in their last match at the hands of Southampton, and the Black Cats have won only one game so far this season. Arsenal should therefore look to this game and the following home game with Burnley (who are yet to win a game) as a chance to score some goals, get into a rhythm, and kick-start their season.
John Henson edits and writes for long-form football blog Proven Quality and runs a network of football news aggregation sites, including Arsenal News.
An Arsenal fan who now lives in France, John can be found tweeting under the Proven Quality account @provenquality.