Arsenal Supporters' Trust: Arsene Wenger Has £42m to Spend in January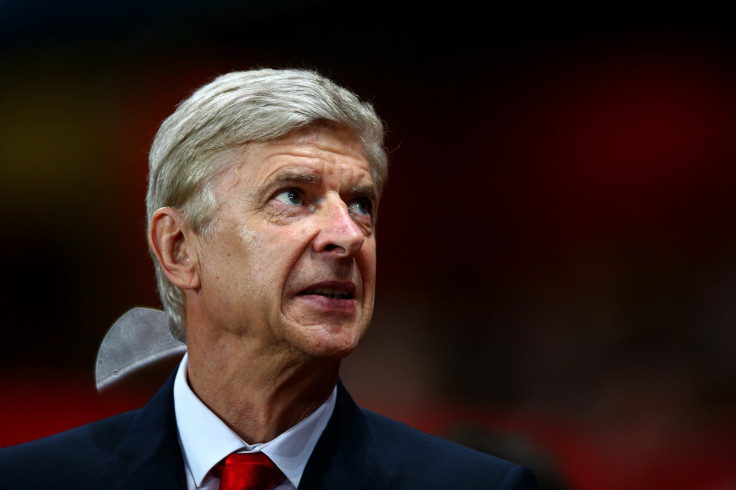 Arsenal manager Arsene Wenger will have upwards of £42m to spend in the January transfer window, while further funds will become available should the club continue to qualify for the Champions League, a leading fans group has revealed.
The Arsenal Supporters' Trust (AST) say the club will have significant resources to improve on the squad in the New Year and could spend further next summer should they qualify for Europe's premier club competition for an 18<sup>th consecutive season.
The AST have confirmed to IBTimes UK that extracts of a report compiled during a trust meeting on Monday evening and subsequently published by The Evening Standard are legitimate and outline that Arsenal are holding onto significant cash reserves ahead of the January window.
"Whilst we appreciate the commercial sensitivity surrounding spare cash for transfers, it's inevitable fans want to understand what funds are available and we try and do this in an informed a way as possible, based on the actual report and accounts," the report read.
"If over-optimistic estimates really are an issue for Arsenal's board, we encourage Arsenal to help all fans and shareholders alike understand exactly why so much money needs to be held in reserve by explaining more fully in the company's annual report and accounts what working capital will be required in the coming financial year.
"However, in reality, that is something they just will not do as transfer budgets are so sensitive due to Arsene Wenger's handling of the squad depth.
"The AST estimates that the spare cash available for investment in the squad in January is approximately £42m. Further additional investment will be possible in the summer of 2015 as long as Arsenal qualify for the Champions League for the 2015-16 season.
"The AST remains very frustrated that with such resources available further additions weren't made to the squad in key positions. It now remains to be seen whether running such a small squad in these positions will prove costly to Arsenal's title ambitions this season."
Despite only making five signings during the summer transfer window, Wenger has constantly bemoaned the lack of resources available to him at the back where he has just six senior defenders at his disposal this season.
Those claims have been met with anger by Arsenal fans who are dismayed at the lack of investment in key areas of the squad, grievances which were accentuated by confirmation of cash reserves of £173.3m revealed in the club's recent accounts.
© Copyright IBTimes 2023. All rights reserved.