Arsenal manager Arsene Wenger is expected to sign a new contract with the club but must convince Alexis Sanchez to do the same, according to former striker Niall Quinn. The Frenchman is out-of-contract at the end of the campaign and is yet to confirm the decision over his future at the Emirates Stadium.
The decision has become increasingly tricky in recent weeks, with the Gunners having slipped out of the Premier League title race and on the verge of exiting the Champions League after a 5-1 last 16 first leg defeat to Bayern Munich. The heavy loss to the Bavarian giants means the north Londoners must become the first side to overcome a four-goal deficit in the competition's history if they are to progress.
Against the backdrop of the uncertainty of Wenger's future at Arsenal, not least the club's failings on the field, is the fate of Sanchez and Mesut Ozil. Both players are out of contract in the summer of 2018 and are yet to agree extensions to their deals.
While Ozil has stated his future hinges on Wenger's decision on whether to extend his 20-year stay at Arsenal, Sanchez has been coy over his own prospects. The Chile international was left out from the start in the 3-1 Premier League defeat to Liverpool, following a training ground bust-up with Wenger, accentuating rumours he is ready to leave the club this summer.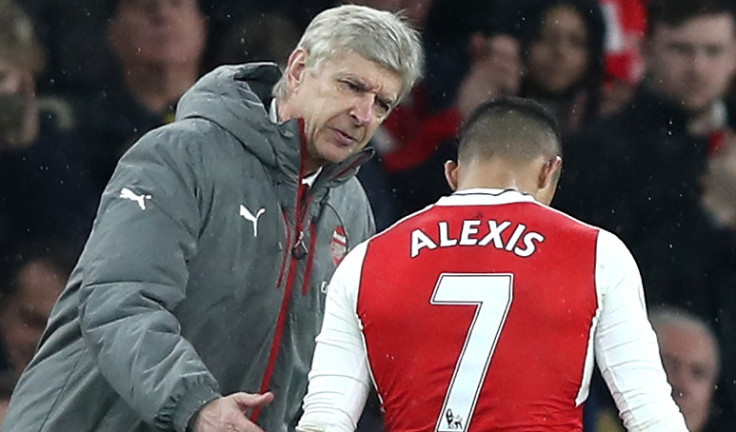 Wenger has since denied falling out with Arsenal's star player, but the episode has cast a shadow over the campaign ahead of the second leg against Bayern. Quinn, who played for the club between 1983 and 1990, expects Wenger to remain but insists he must add world-class players and keep Sanchez to justify his decision.
"I have no doubt that he intends to stay at Arsenal and I have no doubt that the people upstairs want that too," said Quinn. "There is no other obvious candidate on the horizon that Arsenal would feel comfortable with. Still, for the new deal to be broadly welcomed Wenger needs a healthy finish to the season, qualification for the Champions League and clear indications that next year's team will carry more serious world-class talents.
"For that to happen he needs Sanchez on board, happy and playing to his mesmerising best. Something has to give. It seems unlikely that Sanchez will be convinced to stay on next season, but it may just be that the things which would change his mind are the things which most Arsenal fans want to see happen anyway."