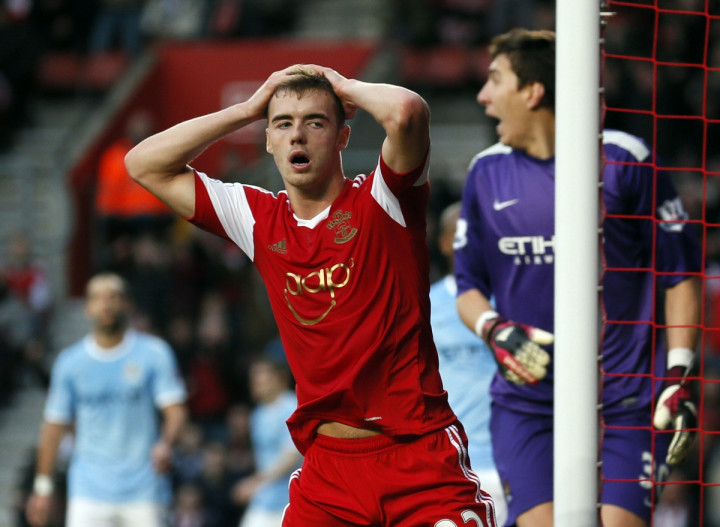 Arsenal new signing Calum Chambers has revealed he prefers to play in the centre of the defence rather than as a right-back.
Even though he made his name at Southampton playing as a full-flank, Arsene Wenger had earmarked him as the long-term leader of the back line rather than as a right-back and Chambers is already proving he has what it takes to adapt to his new role.
The 19-year-old has indeed impressed at the heart of the defence since his £16m move to the Emirates Stadium earlier this summer.
Even though the versatile teenager had previously made only 25 appearances for Southampton in the top flight, he has excelled while replacing Per Mertesacker at the beginning of the Arsenal campaign.
"I feel like I read the game better there. I feel more assured in myself there, which is helpful," Chambers was quoted by Arsenal official website.
"Last year I thought that right back was my position but I've started playing at centre-back this year, which has made me wonder if that will be my position. Time will tell, but at the moment I'm enjoying it at centre half."
The position is not a new one for Chambers as he played there during his time in the Saints' academy.
"I played at centre-back when I was with Southampton Under-16s and then a couple more times for England Under-19s. I have felt a bit more comfortable at centre back in every game I've played there.
"I feel that right-back can be more demanding physically, because you have to get up and down the pitch more. But it's hard in every position. You've got to be focused throughout the whole game wherever you play.
"I can play in holding midfield as well so I might end up having a go at that too!" he said.