Arrow Season 3 Spoilers: 50th Episode Scoop, Roy Harper's Destiny and Felicity's Mother Revealed

Stephen Amell, who plays the green vigilante in hit CBS Show Arrow, has confirmed that filming is complete on the show's 50th episode, which he teased will include a scene that was "two years" in the making.
The actor tweeted:
Wrapped Episode 50 of #Arrow last night with a scene two years in the making.

— Stephen Amell (@amellywood) August 22, 2014
Oliver will be united with his long lost offspring?
Towards the end of Arrow Season 2 - in Susanna Thompson's final appearance as Moira Queen - it was revealed that Oliver has a child out there somewhere.
Although it was previously thought that the paternity secret would be revisited as early as Season 3, Oliver may have to wait longer to learn of and/or meet his long-lost progeny, reported TVline.
Roy Harper becomes Arsenal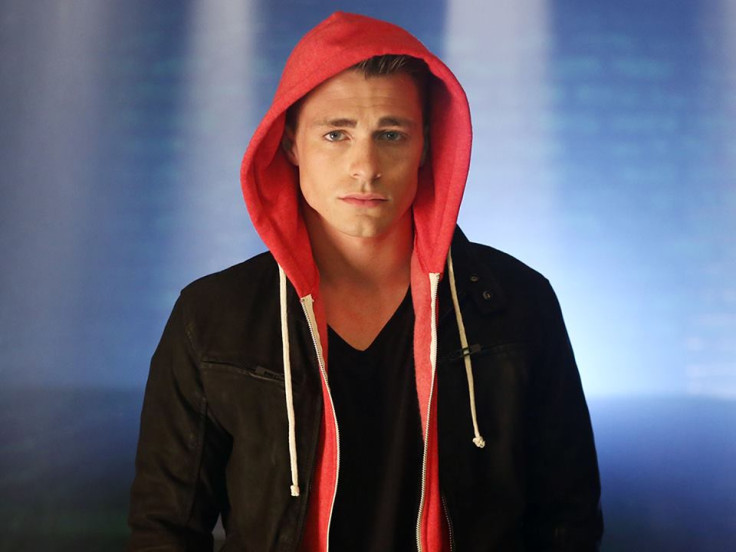 Roy Harper will fulfil his comic book destiny on Arrow, as Entertainment Weekly revealed that the character, played by Colton Haynes, will take on the Arsenal identity in the upcoming Season 3.
In an interview with Entertainment Weekly, executive producer Marc Guggenheim has confirmed that episode 6 of the upcoming season will be centered around Roy, and not only deal with his place on Team Arrow but his relationship with mentor Oliver.
"He's on even footing with Felicity and Dig," Guggenheim said.
Felicity mother's identity revealed

The title of the highly anticipated Felicity Smoak-centric episode of Arrow has been changed. At Comic-Con, it was announced that Felicity's backstory would be told in an episode titled Oracle. However, the producers are going in a different direction with the character, now calling the episode The Secret Origin of Felicity Smoak.
Finally, Guggenheim has confirmed to curious fans the identity of Felicity's mother Donna, played by Charlotte Ross.
"We've established in the past that mom is a cocktail waitress in Vegas," Guggenheim said.
"She and Felicity are two very different people. Episode 5, which is when Felicity's mom comes to town, really deals with the differences between these two women and how much of their relationship is a struggle as a result. It's a real challenge for these two people to find some common ground," reported Entertaintment Weekly.
Watch the trailer for the third season of Arrow here:
Arrow returns for its third season on 8 October on the CW.
© Copyright IBTimes 2023. All rights reserved.