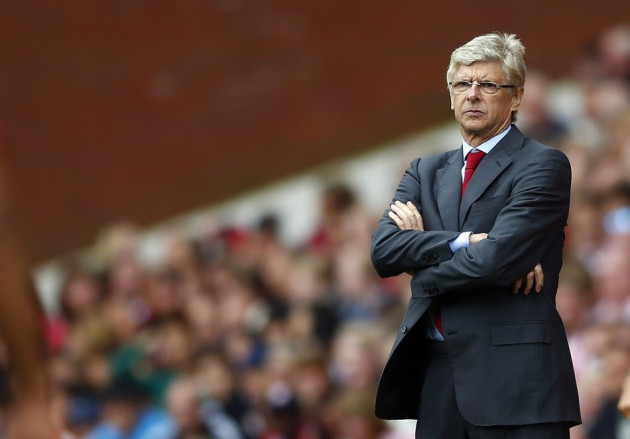 Arsene Wenger claims Arsenal made too many errors up front during the Gunners's 6-3 thrashing by Manchester City at the Etihad on Saturday.
Theo Walcott returned to the starting lineup for the north London side and his two goals, along with one from Per Mertesacker, were not enough for Arsenal to even come close to taking three points from the free-scoring Citizens.
Sergio Aguero, Alvaro Negredo, David Silva, Yaya Toure and Fernandinho's double gave City a comfortable win over the league leaders. Arsenal's defeat reduced the gap to Chelsea at the top of the table to two points, after Chelsea beat Crystal Palace.
Arsenal had the best defensive record in the league before the start of the game and are now second, behind Southampton, who have conceded 15 goals in 16 league games.
"It was a difficult game. We had the best defence in the Premier League and we conceded many goals today. Honestly, we could have scored at least six as well. It was for me a very open game but on our front I think we made too many mistakes," Wenger told Arsenal's official website.
"Our strengths until now was our defensive discipline and that went as the game went on. In the second half the regret I have is at 2-1 we make it 3-1, after we come back to 3-2 we make it 4-2 and always through easy mistakes."
"We were in a position where we could see the legs were tired a little bit and we had to run after the score. You have always more chances to lose more than to come back because we had tired legs," the Arsenal manager added.
A win for Arsenal over City would have maintained their five-point lead at the top of the table and put them nine points ahead of City. However, things did not go as planned for the Gunners, who were crushed by City's superior pace and power.
"In the end it was 6-3 but hurts me more is that we had an opportunity to put Man City at nine points and they are three tonight. That is very difficult to swallow because it's a team that was not unbeatable today," Wenger said.
Arsenal face Chelsea in the next league fixture; defeat against the Europa League winners could cost Arsenal the league's top spot at Christmas.