Arsenal manager Arsene Wenger has clarified Lukas Podolski's position at the Emirates. The German international earlier confessed to being worried about his future at the club, following a lack of first team starts in recent weeks. And following speculation the former Bayern Munich striker had fallen out of favour with Wenger, Juventus and Atletico Madrid have been credited with an interest.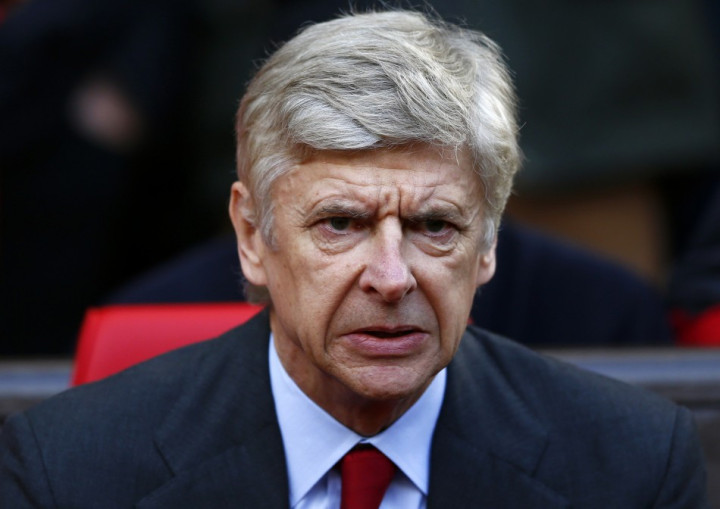 However, the Gunners' boss has now spoken out against the rumours. He claims Podolski has been used sparingly in recent games because he is recovering from an injury. The 27-year-old has nine goals and nine assists from 27 Premier League games in his first season in England but last started a game in January, when Liverpool drew 2-2 in north London. Since then, he has made only eight appearances but has scored thrice in that time, including the club's third in Saturday's 3-1 home win over Norwich City.
"Podolski was injured when we played at Bayern and won. After that, we won at Swansea...sometimes you have periods like that and I think he can play as a central striker as well. I work a lot with him as a central striker at the moment. He is a quality player. You don't get 100 caps by luck," Wenger told the Arsenal Web site.
The long-serving Frenchman also pointed to Spain left-back Nacho Monreal, who was benched in favour of Englishman Kieran Gibbs for the Norwich game, as an example of rotation.
"I had Walcott was on the bench [too]. It's hard to leave everybody out. Nacho Monreal didn't play and he played extremely well until now," he added.
Praise for Giroud
Meanwhile, Wenger also congratulated French international Olivier Giroud for an improved second half showing against the Canaries. The ex-Montpellier man was also on the score sheet in the game.
"I think he had a very average first half and a very positive and influential second half. He was much more in the game in the second half. In the second half he was much more mobile and that made a difference," Wenger said.