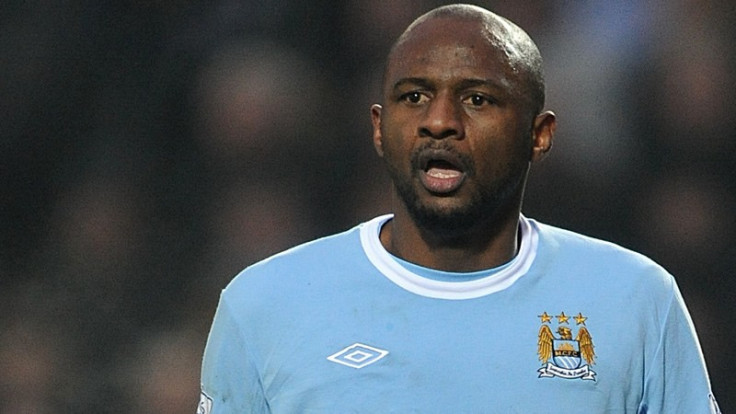 Arsenal legends Patrick Vieira and Dennis Bergkamp are on the shortlist to replace Liam Brady as head of youth development at the Emirates, according to the Daily Mail. The 56-year-old ex-Irish international is set to resign at the end of next season, after 18 years in a post that saw talents like Jack Wilshere pass through his hands.
Bergkamp, who scored 120 goals from 423 appearances for the Gunners, is presently assistant manager at Dutch champions Ajax. His on-pitch managerial experience is likely to serve him well in this role, should he be selected. In addition, the fact he is presently with a club who are as passionate about developing young talent as Arsenal are will also help him make a case.
An Ajax academy product himself, the Dutchman has helped unearthed talent like Danish midfielder Christian Eriksen, who is already being tracked by top Premier League clubs, including Arsenal.
Vieira is presently the Football Development Executive at Premier League champions Manchester City. The 36-year-old ex-France international made over 400 appearances for the club and has wide-ranging European experience, after spells with top clubs across Europe, including the Italian trio of AC Milan, Inter Milan and Juventus. His role with the champions is understood to be largely ambassadorial and he may jump at the chance to return to a more hands-on role.
Cazorla on Arsenal's Style of Play
Arsenal summer signing Santi Cazorla believes his success with Arsenal is because of the similarity in style between the Gunners and Spanish clubs. The Spaniard has already scored eight goals and assisted in six in 24 starts in his debut season in England.
"For me it is important to go out onto the pitch and be comfortable, and that has been the case since the first game... you do not notice much difference between Arsenal and playing in Spain, because we are also a side who like to play with the ball... it is always trying to find attacking football, of having the ball and because of the characteristics of the players we have, it is what comes easiest to us," the Spain international explained.