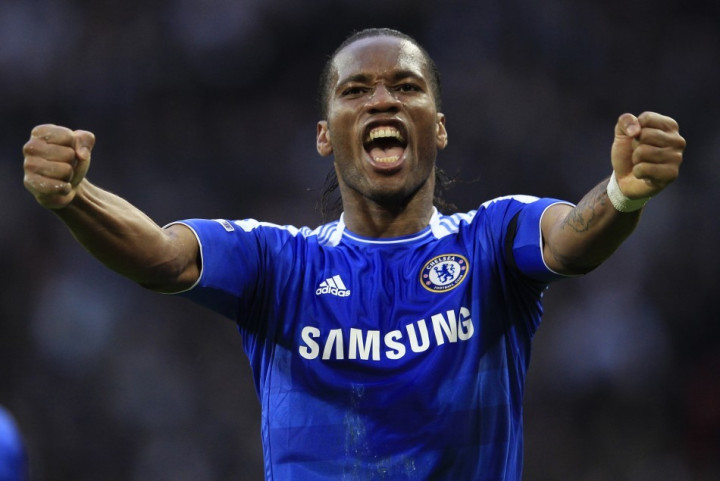 Arsenal legend Ian Wright has urged the Gunners to sign former Chelsea icon Didier Drogba.
The 34-year-old has been linked with a move away from present club Shanghai Shenhua following a power struggle at the Chinese outfit. Arsenal are reportedly a possible destination for the striker if he decides to return to England.
Arsene Wenger recently stated he was not considering a move for the striker, but Wright has now suggested that his former boss should snap up the Ivory Coast international, who netted 13 times in as many games against the Arsenal during his time in England.
"I'd love to see Didier Drogba at Arsenal, I'd like to see him come back to England. And not play against Arsenal because he's always demolishing them and the back four! Of course you've got to play that kind of thing down. I think if Drogba's coming back to the Premier League I'm sure there'll be a queue and I think if Arsenal are in and around it, I don't think that's a bad thing. That's not a bad signing," Goal.com quoted Wright as saying.
"Hopefully Arsene can make that happen, if it can happen, because I think he will be a definite positive move in respect of Arsenal and I think he's still got something to offer in the Premier League. So fingers crossed that something can come of that," the 48-year-old said.
Wenger: Mannone Contender for No 1 Role
Wenger has revealed third-choice goalkeeper Vito Mannone is now a genuine contender for a regular starting berth.
The Italian started the Gunners' last two league games at Stoke City and Liverpool, due to injuries to Wojciech Szczesny and Lukasz Fabianski and kept clean sheets on both occasions.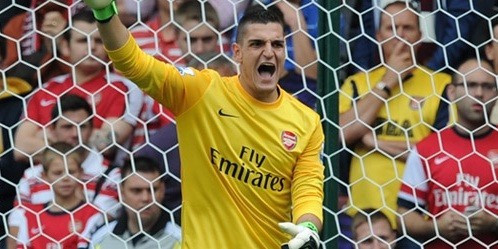 "He has done really well. Vito was allowed to move at the start of the season, to play somewhere. Now he has been No. 1 for two games and has at least moved into being a serious candidate to be fighting for the place. At the moment, Wojciech is but there is a fight there and it is interesting," Wenger told the club website.
"We have three goalkeepers who have the talent to play in the Premier League and to fight for the No. 1 place. Usually we keep two and let one go away to play, because they need to play. Now Vito has taken advantage of the fact that Fabianski and Wojciech were injured," the French tactician added.
Mannone moved to Arsenal from Serie A side Atalanta in 2005.