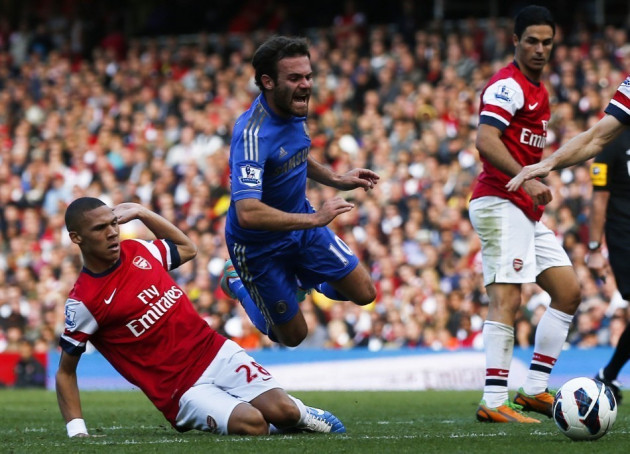 Arsenal defender Kieran Gibbs believes that the Gunners will end their eight season trophy drought this season thanks to the arrival of Mesut Ozil.
The £42m buy from Real Madrid is yet to scale the same heights as he did in Spain but his arrival has galvanised the side who are looking to challenge for the title this season.
Arsenal are currently on top of the table and also top of their group in the Champions League which boasts the likes of Borussia Dortmund and Napoli. From scraping fourth place last season, the Gunners have been the team to beat with only two losses in their first 12 games in the league.
The Gunners are already out of contention for the Capital One Cup, which they lost 2-0 to Chelsea at the Emirates earlier this month. Gibbs has his sights on the FA Cup, the Champions League and the league title and insists that they can finally win something this season. The Gunners have a tough schedule coming up, with Everton, Napoli, Manchester City and Chelsea in close succession of each other.
"Mesut Ozil has raised the club, raised the dressing room. A player like that will give you a lift. We're happy that he's there. He gives you something extra, something special. I'm happy to be working with him. It's still really early, but I think everyone can see that there's something special that we can do," Gibbs said.
"A trophy is the objective, obviously. But a lot of the trophy competitions domestically haven't really started. But we know we want to win something this season - it's really important and we feel we can do it. There's a lot of confidence in the dressing room and in the squad.
"When we lost on the opening day to Aston Villa, we showed how much we wanted to come back and do something special this season. We had to switch on quickly to make sure we qualified for the Champions League. That helped us playing in Istanbul. It kick started the season," he concluded.