Arsenal boss Arsene Wenger says that the Gunners are all set to compete for the top prize in the new Premier League season. The 62- year-old Frenchman feels that his side are much stronger than they were in the last season.
The Gunners, who had a very bad opening in the last season, losing many games including their embarrassing 2-8 loss against Manchester United, have reinforced their squad with the addition of Lukas Podolski, Olivier Giroud and Santi Cazorla from Koln, Montpellier and Málaga respectively. Also, the expected comeback of their 20-year-old playmaker Jack Wilshere after a season-long injury will make the Gunners squad even stronger.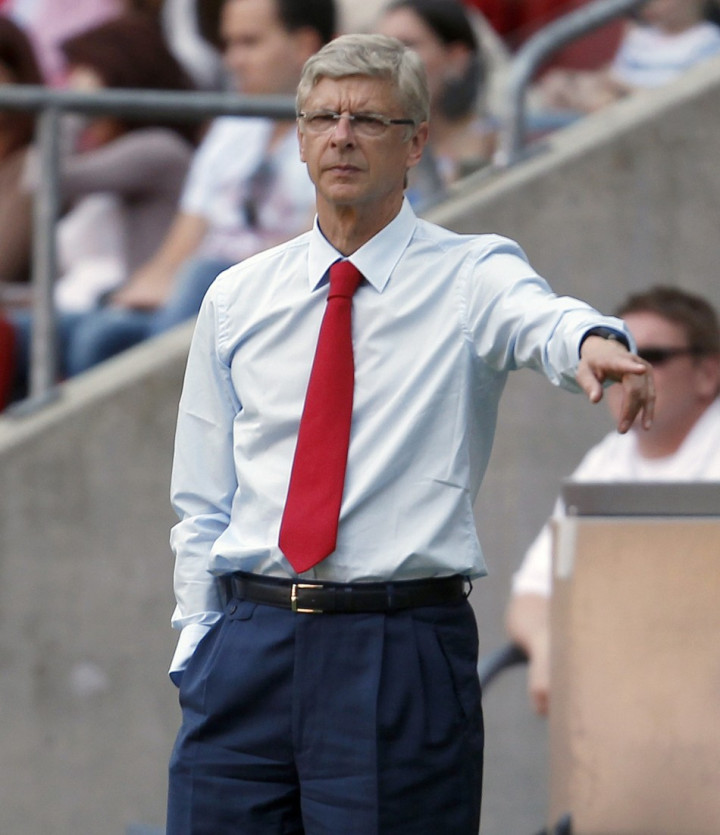 "We are in a much stronger position now because last summer we lost Nasri and Fabregas, and on top of that we lost Diaby and Wilshere [to injury]. So we lost four players at the start of last season and that is not the case this time," Wenger told Arsenal's official website.
The Gunners have proved the strength of their new team by registering a comfortable 4-0 victory against German club FC Koln in a pre-season friendly game. So this time Wenger is confident of getting positive results early on in the season.
"We want to [compete for honours] and we have a desire to. We are up for it and what we want is to come out of the season and know we have given our best. I feel we did that last year, finishing third with the start we had. The first target is to do as well as we can in every single game and see where we stand at the end of the season. But of course we want to fight for the championship," added Wenger.
Meanwhile, Podolski, who scored two goals against his former club FC Koln, says that he felt very happy to play his first game for Arsenal.
"I have felt part of Arsenal from the first day, and to score in my first match was great. I need another two weeks to be fully ready. It was a great match and I scored two goals, so it was very good. It was a good test for us, and I hope we can win against Sunderland next week," Podolski told Arsenal's official Web site.