Nigel Winterburn believes Arsenal's Champions League dreams are in the balance, following Tuesday evening's goalless draw against Everton. The former Gunners' defender was quoted as saying the Gunners' chances were "hanging by a thread".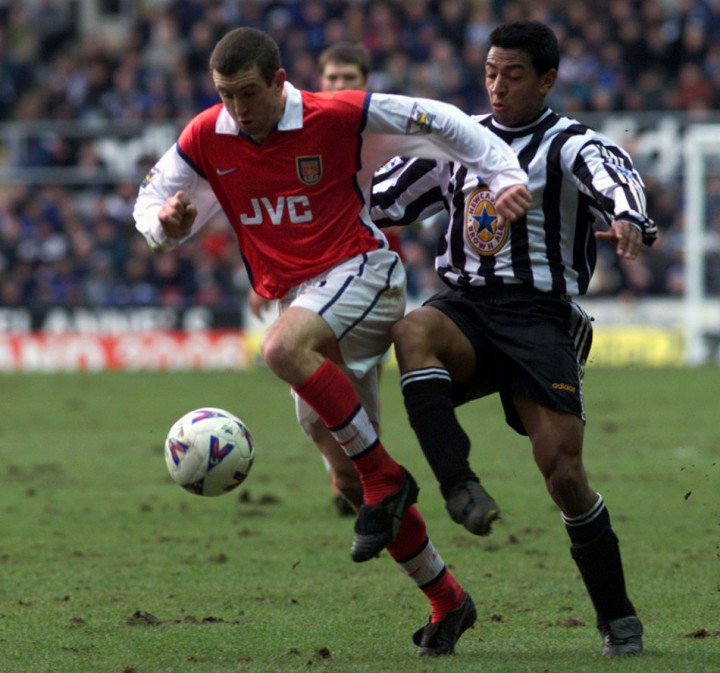 Arsene Wenger cut a frustrated figure on the touchline at the Emirates, as David Moyes' bullying midfield tactics eked out a point for the Toffees; the Goodison Park club would have been pleased with the result, given they too remain in the fight for European football next season.
"In the next couple of weeks we're going to find out what's going to happen with the third and fourth spots," Winterburn explained, adding, "I still think there's going to be a few dropped points here and there and it's going to be the most consistent teams [that will get a top four spot]."
The Gunners can, justifiably, lay claim to being the most consistent of the trio of London clubs fighting for the two remaining Champions League qualifying positions; the others are Chelsea and Tottenham. Prior to the Everton draw, Arsenal had won four of the last five games.
Chelsea, in contrast, have won only three and Spurs two. Crucial results, within this period, included Andre Villas-Boas masterminding a 2-1 defeat of Arsenal at White Hart Lane, only to follow that with defeat at Anfield and at home to Fulham. The Blues, meanwhile, were beaten at the Etihad and St Mary's.
Wenger's men took advantage of those slips to put themselves third in the Premier League, with a 3-1 home win over Norwich City. Unfortunately, the draw to Everton means Chelsea and Tottenham remain only two points behind and each has at least one game in hand; the Blues have two, starting with Wednesday night's trip to Fulham.
"It was a wasted opportunity for them against Everton. It leaves Arsenal hanging by a thread again. The game against Fulham [at Craven Cottage on 20 April] is must-win for Arsenal now," Winterburn said, "You can't afford to drop too many more points, they've got to go for victories and those away games could be crucial."