Lukas Podolski believes that hard work has finally paid off for Olivier Giroud, with the Arsenal striker scoring his first goal for the club as they defeated West Ham on Saturday.
Giroud opened the scoring for the Gunners in the 41st minute at Upton Park, taking the side from behind to equalise with their cross-London rivals, with Theo Walcott and Santi Cazorla also scoring to take the three points.
Though it was starting to become a worry that Grioud hadn't scored for Arsenal so far this season, Podolski insisted that patience was of the upmost importance for the Frenchman as he continues to settle into the Premier League style of football.
"Everybody wants goals from strikers and it was not easy for him," he told the Arsenal website. "You must wait for your chance, keep fighting and the goals will come."
The match on Saturday was even more important to win than usual because with it came the bragging rights of winning another London derby, and Podolski says the atmosphere makes him proud to be an Arsenal player.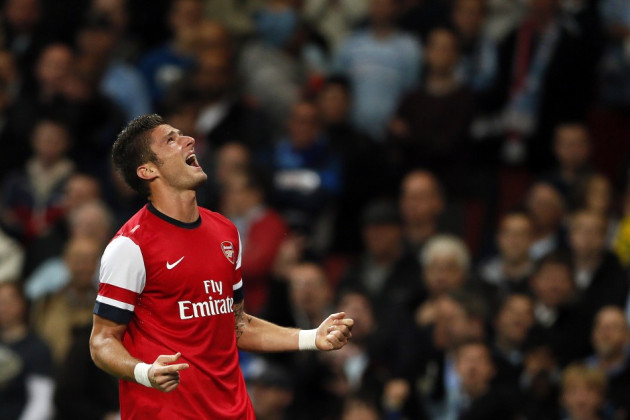 "The atmosphere was very good, the fans are crazy and you get a lot of derbies here," he explained. "In Germany you only have one or two derbies, here you have five! I like derbies but it was not good to lose to Chelsea at home.
"However, beating West Ham means we are back near the top of the league. I think it was a very important result.
"We saw the other teams at the top win, like Manchester City and Chelsea, so it was vital for us to get the three points before the [international] break."
Arsenal now look forward to face Norwich and QPR in the league, and Schalke 04 in the Champions League. The side will be looking to take maximum points from all three games, and in particular their European tie, where they will as much as seal qualification for the next stage of the tournament with a win.