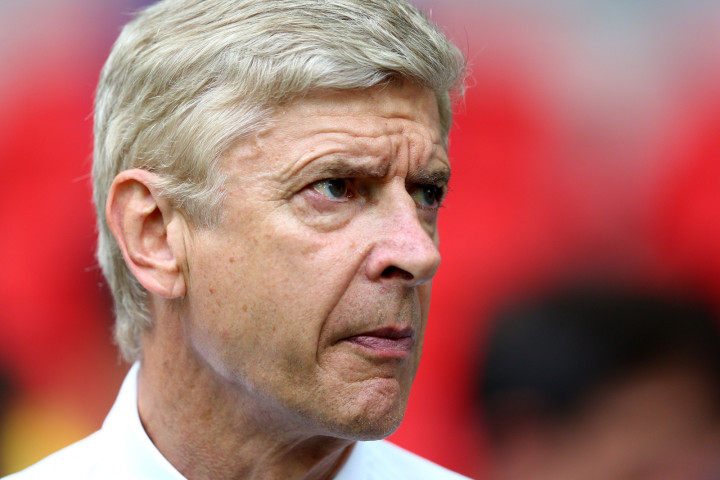 Former Arsenal striker Charlie Nicholas believe the club are one signing away from making a successful bid for their first Premier League since 2004.
The Gunners began their campaign with a 2-1 win over Crystal Palace on Saturday, with new signings Alexis Sanchez, Calum Chambers and Mathieu Debuchy all making their home debuts.
The trio have been joined by goalkeeper David Ospina as the north London club's new-found freedom in the transfer window continues to see them improve their current squad.
As Arsene Wenger continues to pursue further players – with rumours regarding interest in Real Madrid's Sami Khedira and a defender to replace Thomas Vermaelen persisting - Nicholas says the addition of a holding midfielder could inspire Arsenal to the league title.
"We spoke a lot about Arsenal last season in terms of winning mentality," Nicholas told Sky Sports.
"The way the FA Cup final went forced a lot of the players and particularly the manager because a genuinely do feel if he'd have lost the cup he would have walked, and I think there is belief within the group.
"They always say there is a strong spirit and a strong bond within the Arsenal dressing room but you need a winning mentality in that dressing room and I think they've found that winning formula. Now you can't guarantee anything, even spending £30m-odd on Sanchez or other players.
"The reason I've tipped them to win the title is they got battered at Chelsea, battered at Man City, battered at Liverpool, battered at Everton. They've got to turn up; all these big players have to turn up on the big stage.
"This winning mentality, particularly with the three Germans [Per Mertesacker, Lukas Podolski and Mesut Ozil] they will have a lot of that and they'll have a lot to prove. They only finished seven points off the champion last season so I think Arsenal are stronger.
"I don't think Manchester City are any better, I think Chelsea are slightly better than what they were. Arsenal were pace-less for a long time last season, Sanchez will guarantee that, Walcott is back probably early September.
"I feel one more player, in a holding midfielder role and Arsenal don't always relate that position. Arteta has been a good servant and keep him, but he doesn't have the legs or a change or pace.
"If Arsenal had that and I know he [Arsene Wenger] is looking at that I think Arsenal are primed to compete at all levels this season."