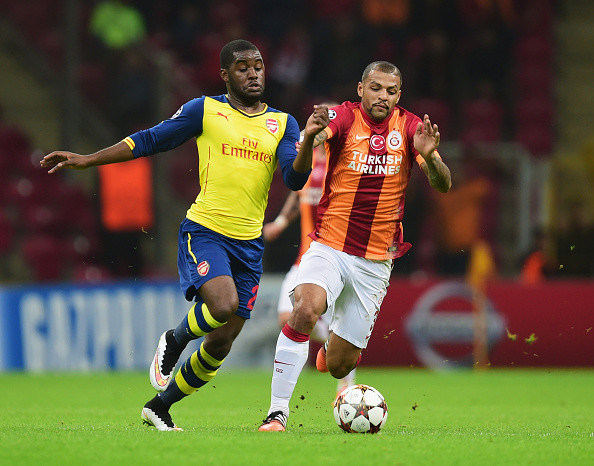 Loren, Real Sociedad's sporting director, has seemingly closed the door on chances of the side signing Arsenal striker Joel Campbell, revealing that David Moyes's squad has been completed with the addition of Jonathas from Elche.
The former Manchester United and Everton gaffer had earmarked the signing of a winer, a striker and a centre-back as his main priorities in the summer transfer window in order to strengthen his Real Sociedad squad ahead of his first full season in La Liga.
Taking advantage of his contacts in English football, Moyes originally had his eyes on Burnley's Danny Ings, but once the England forward opted to move to Liverpool he turned his attention to Campbell.
The Basque outfit had already tried to secure the services of the Costa Rica international in the January transfer window – where he instead opted for a loan move to
They already tried to secure the services of the Costa Rica international during the January transfer window – when he opted instead to move on loan to Villarreal –and earlier in the summer Loren admitted that he was ready to try anew.
"[Signing Campbell] is not easy. He is a player with a high value and Arsenal are not quick in negotiations. We have an interest in him and the boss wants him, but we have to work with patience. The player has already expressed his desire to come here and now we have to find the formula to make it financially possible," Loren revealed in June.
Campbell later suggested he would be also open to a move, saying: "It is something that is not in my hands but in the hands of the club I belong to. It makes me proud that such an important club as Real Sociedad values me."
But after the clubs were unable to reach a deal, Real Sociedad opted to sign Jonathas to bolster Moyes's attack in a deal worth in the region of £5m ($7.7m).
And having previously secure loan moves for both Galatasaray winger Bruma and Porto centre-back Diego Reyes, Loren has said that he does not expect any further additions to the squad, seemingly ending the prospect of a Campbell move.
"Moyes had demanded we make three priority signings and we have already covered those place with the additions of a centre-back, a winger and a striker. Unless something exceptional happens the squad is completed – although there is still time for the end of the transfer window. We believe that what we have is good enough," Loren said during a press conference.