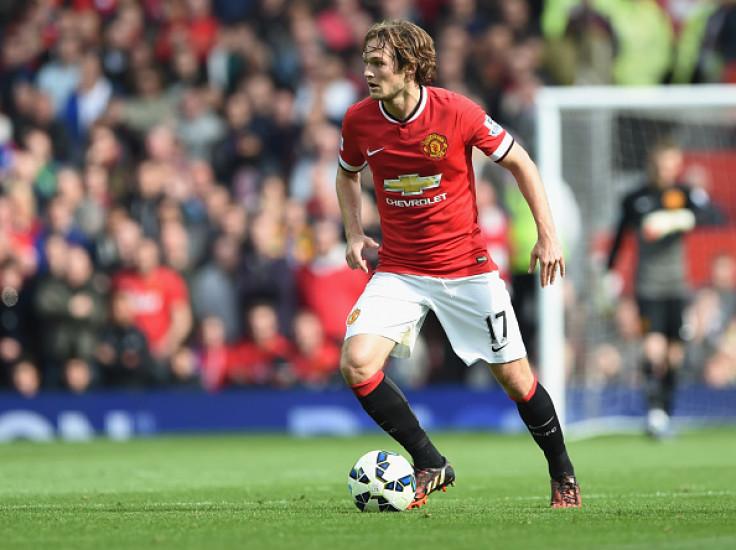 Manchester United midfielder Daley Blind has revealed that he rejected a lucrative offer from Arsenal when he was 16 to transfer to north London but rejected the lure to continue his career at Ajax.
The midfielder signed for Manchester United from Ajax in 2014, a move which may not have come to fruition had he made a different choice as a teenager. The versatile midfielder can play both in defence and in midfield, with the player starting as a centre-back in one of the pre-season games.
He has been a brilliant addition to the squad, adding cover to a variety of positions and helping United get back into a top four spot. The player explained that Arsenal's offer was much higher than what Ajax had put on the table at that time, but he decided to stay in Netherlands, as he did not want money during that period.
He went on to add that the main reason behind his decision was his desire to follow in the footsteps of his father Danny, who had captained and won everything with Ajax during his prime as a footballer.
"I had the chance to move to London at a young age. I was in the Ajax academy and one day I came home from school. My mum and dad said to me: 'Arsenal have called today. They want you,'" Blind said, as quoted by the Mirror.
"I thought they were taking the mickey. It was my dream to be a player in the first team of Ajax but we went to Arsenal. We were there for a day. It was great. They offered to sort out everything for my schooling, so I could get my A levels.
"They also offered me an incredible contract, especially for a boy of my age. Ajax offered me a contract too at the same time.
"The money was nowhere near what I could earn at Arsenal. My dad left it up to me and I decided to stay at Ajax.
"I said no, partially because I was lucky to have everything I needed at home.
"The other reason I decided to say no, was that secretly I wanted to follow in the footsteps of my dad, Danny. He had been captain of Ajax, won every trophy in the world with them," he added.