Per Mertesacker believes that Granit Xhaka is the perfect signing for Arsenal as he can dictate play from midfield and build attacks from the back. The Gunners have been in the market for such a player since Mikel Arteta, who missed the majority of the last couple of seasons through injury and Mertesacker is hoping that Xhaka can come in and fill the void left by the midfielder's departure after the end of last season.
The midfielder made a name for himself in Germany, playing for Borussia Monchengladbach before moving to north London where he will make his Arsenal debut later this season. Mertesacker is geared up to start working with him as he can speak German, having spent the last few years in the country.
Xhaka is currently on leave, having represented his country Switzerland in the recently concluded European Championships in France. The Swiss crashed out of the round of 16 to Poland on penalties, with Xhaka missing a decisive kick which led to Switzerland's elimination. However, irrespective of the disappointment, Mertesacker believes that he will be the perfect signing for the Gunners and lead Arsenal to glory.
"I don't know him personally but that doesn't matter, we will get along with each other very quickly because he is a good player and has done so much for Borussia Monchengladbach," Mertesacker told Arsenal's official website.
"He can speak German as well, so it will be joy to get his first year going and help him bed in as a player. He's a leader and that is really important, especially in midfield. He has got a very good attitude, is very composed on the ball and contributes a lot.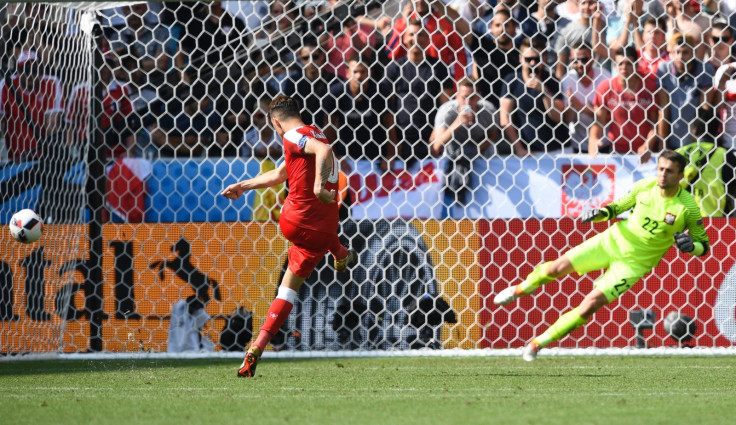 "He is a good passer as well, so he will set the tempo. I am looking forward to how he does it, how composed he will be in training and in the games. He will be the perfect signing for us."