Olivier Giroud's agent Michael Manuello has rubbished rumours that his client is on his way out of Arsenal this summer. The Frenchman has been linked with a swap deal with Napoli's Gonzalo Higuain as the Gunners look to end their long drawn wait for a prolific striker.
The Frenchman is currently on holiday and is expected to be back the week before Arsenal's opening game against Liverpool in the Premier League. The 29-year-old has had a good Euro 2016 campaign, where he scored three goals and assisted two in seven appearances and is looking to replicate the same form with Arsenal.
"Everything I've read about Giroud is not true," he told TUTTOmercatoWEB. "I've only ever said that if Arsenal want to sell him, then we will see. But today he is an Arsenal player I would like to stress that we haven't even thought about another project.
"We never talked to Napoli and there are no other people appointed over me that can do this. We need to clarify this."
The Gunners are in the market for a striker, with Higuain among the few names being dallied around for a move in the summer. Mauro Icardi is another name who is being taken into consideration, with the Inter Milan man reportedly keen on a move to the Emirates.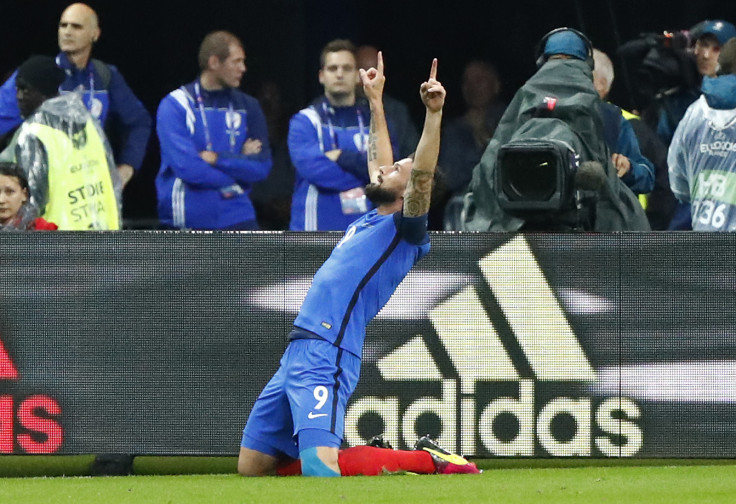 Manuello revealed that he did not have any reservations over a striker coming in, as positive competition will be beneficial for the team. The Gunners are also without Danny Welbeck, who is out for the better part of next season with a knee injury. Giroud scored 16 goals and assisted six in 26 starts last season but Arsenal need another striker to share the load up front.
"Yes, you always need two strikers. Welbeck is out for nine months unfortunately. And it's quite normal that if you play in a great team you should face strong competition," he added.