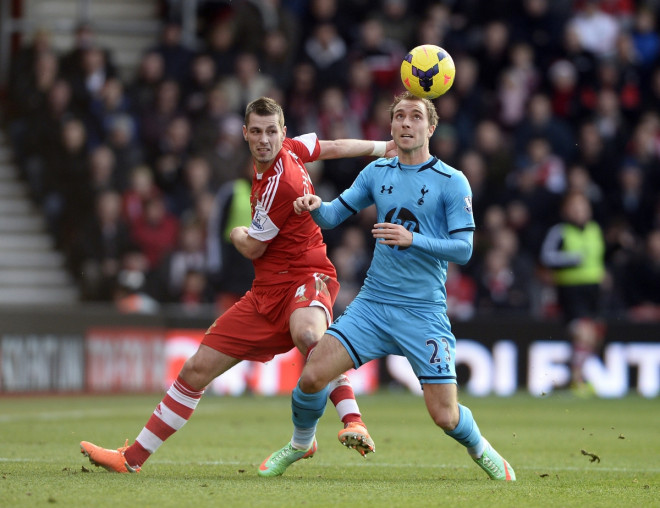 Arsenal are reportedly considering making an approach for Southampton midfielder Morgan Schneiderlin in the summer, according to the Daily Mail.
The Saints host Manchester United for the final league fixture of the season at St Mary's Stadium. The 24-year-old is likely to be handed a start by Southampton manager Mauricio Pochettino.
The report claims that the Gunners will send scouts to watch the French midfielder in action in order to make a move in signing Schneiderlin in the coming transfer window. The north London club's scouts have closely watched Southampton's man in recent weeks.
Arsenal value him around £15m and are now preparing a bid to acquire his services. The Gunners boss Arsene Wenger is believed to rate Schneiderlin highly and is keen on bringing his compatriot to the Emirates.
Schneiderlin joined Southampton in 2008 and since then has been an integral part of their midfield, helping them achieve promotion from League One to the Premier League. This season, he has featured in 32 league games and has grown in stature under Pochettino's guidance.
Wenger currently has Mikel Arteta and Mathieu Flamini as options in the midfield. The former Everton midfielder, 32, will have one year left on his contract and the Arsenal manager is looking to strengthen his midfield position in the summer.
The Daily Mail suggests that Flamini is a back-up option for Arsenal and Wenger is eyeing to bring in a player to bolster his midfield to compete for the title next season.
Earlier in March, the Southampton midfielder admitted that a move to the Emirates in the summer could still be on the cards after disclosing that he was enjoying his time in England.
"This is my best season in England. I have the chance to play in a team that runs well with a coach who preaches good football. I'm happy," Schneiderlin explained.
"Arsenal? I have a three year contract, then it will not be easy. It is also my dream to one day play for a great club, so why not?"