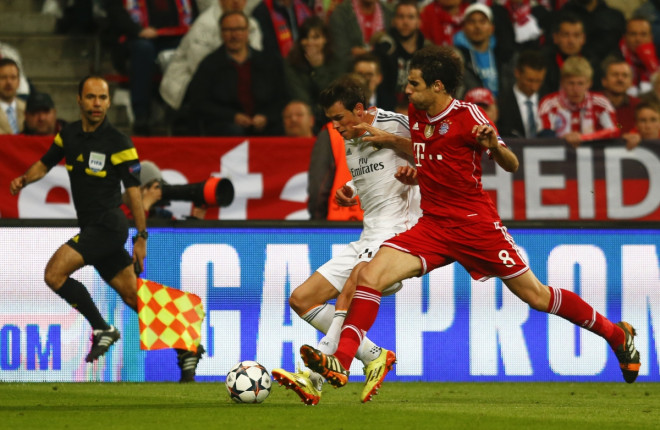 Arsenal and Manchester City have received a huge boost in their pursuit of Javi Martinez after reports emerged that the Spanish star is considering a summer exit from Bayern Munich.
The midfielder, who became Bayern's all-time record signing when he moved from Athletic Bilbao for €40m in 2012, has grown increasingly frustrated with his deployment at the Allianz Arena.
According to Bild, after talking to Martinez's agent Margarita Garay, the 25-year-old is reportedly considering a summer exit from Bayern as he is not satisfied with the diminished opportunities provided under boss Pep Guardiola.
Although Martinez was pivotal to Bayern last season, he has been more marginal this year.This season he has been relegated to the bench on several occasions, and has been limited to just 17 Bundesliga appearances.
During the Champions League semi-final against Real Madrid, Guardiola opted to play Philipp Lahm out of position rather than play his compatriot - a major snub in Bayern's biggest games of the season.
Although speculation suggested Martinez may move to Barcelona, who are also seriously considering a summer bid for him, Bild claims the player has already rejected that option – leaving Arsenal and City with a major advantage in the race to secure his services.